You can read what's below, but truth is, that image above, that's all you really need to know…
It was taken while I was on stage, presenting the final keynote at World Domination Summit in 2011. On that day, I was nervous. Though I've spoken around the world, in front of much bigger audiences since then, it was my first time standing before 500 people. Eyes and hearts staring back at me, yearning for something good. Something real.
I was the closing speaker, entrusted me to bring everyone home. I felt an immense sense of legacy and responsibility. Not just to do well, but to do good. Similar to the overwhelming call to deliver I'd experienced earlier that year when presenting at TEDxCMU in the same hall Randy Pausch gave his famed Last Lecture.
As I walked up onto the stage, I brought a small picture that had been hastily drawn by my then 10-year-old daughter and tucked into my backpack before I left. A series of colored hearts to wish me luck and remind me how much I was loved. That's all I needed. I knew that at any given moment, no matter what happened on that stage, I could look down and know everything was going to be okay.
After my talk, a few of the speakers joined me for a final audience Q&A. Someone asked each of us "who inspires you?" As each person answered, I kept gazing back at the hearts. I went last. But, instead of speaking, I walked over picked up the piece of paper, held it in the air for all to see and said, "This. My daughter." I couldn't say more, or I'd have burst into tears.
So, feel free to read the yadda, yadda, bio-stuff below. It's fun. But, in the end, all you really need to know is that I'm a father, a husband, a maker and a man who cares deeply about, loves and admires those closest to him and is humbled and grateful for the opportunity to create, to connect and to serve.
That's what it's all about for me….
Now, the Fancy-Pants Version: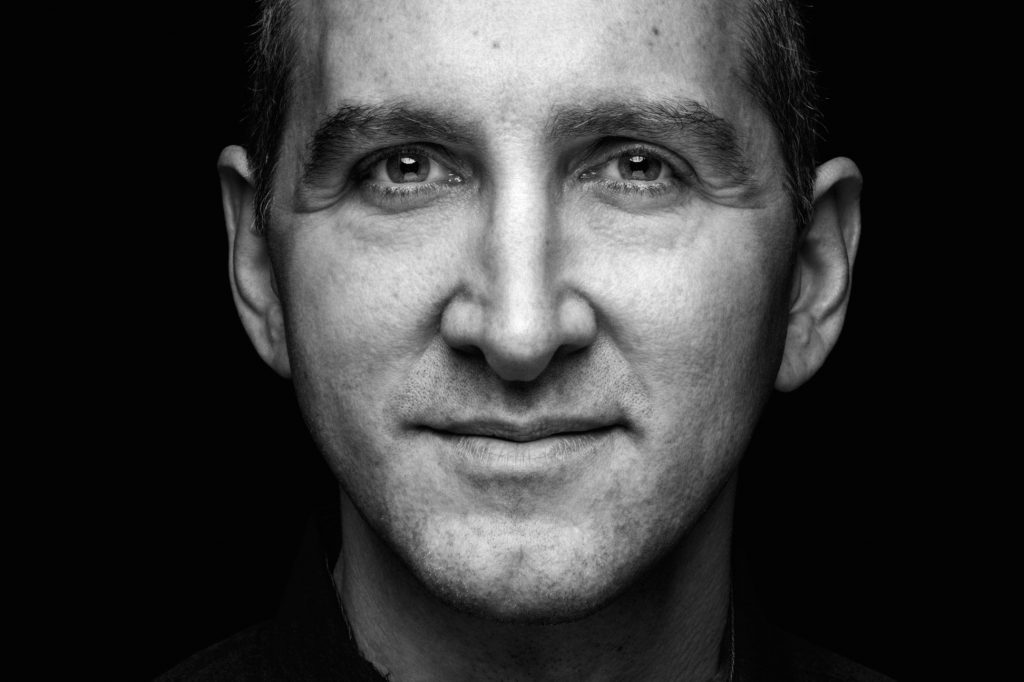 Jonathan Fields—the Good Life Guy—delivers insights that spark purpose, possibility, and potential.
On a decades-long quest to discover what makes people come fully alive, Jonathan is an award-winning author, Webby-nominated producer, business innovator, and host of one of the world's top podcasts, Good Life Project. The Wall Street Journal named Good Life Project one of the top self-development podcasts, and Apple featured it on-stage during its legendary annual product event. Jonathan is featured widely in the media, including The New York Times, FastCompany, Entrepreneur, Forbes, Inc., Entrepreneur, CNN, The Guardian, O Magazine, SELF, Allure, Outside, Elle, Vogue, Fitness and thousands of other outlets.
In addition to writing award-winning and bestselling books like How to Live a Good Life and Uncertainty: Turning Fear and Doubt Into Fuel For Brilliance, Jonathan has founded several companies with a focus on maximizing human potential. The most recent is Spark Endeavors, where he is the chief architect and driving force behind the world's first purpose, engagement, and flow archetypes–the Sparketypes®. This powerful tool has been tapped by over 400,000 individuals and organizations, generating a rapidly growing, global data-set, and insight-based solutions to help transform how we work, lead and live.
On the live or virtual stage, Jonathan captivates with eye-opening ideas, stories, and science. He draws not just from his own experience, but also the wisdom of the many global visionaries he's interviewed, along with insights from the vast data-set generated by the Sparketype Assessment. It all adds up to a rare ability to take audiences on a joyful journey of discovery. Jonathan's unique insights and solutions inspire people to put what they learn into action.