It's late at night. You're watching a movie…
Deep in the jungle, maybe 100 years ago, a clearing emerges. Tropical grasses sway in a warm breeze. Intense green blends with a glistening sun and you can hear the faint sound of scampering creatures off in the dense woods. But, the field remains free of any semblance of humanity.
Then it happens…
From the trees, one body emerges. Then another. And another. Dozens more arrive. Soon hundreds from behind the trees. Some anointed in blue or green. Others in red or yellow. Some with wild headdresses and painted faces. Others with outlandish garb, adorned with something akin to the modern tutu, cat suit or feather boa.
They assemble by tribe and begin to chant and whoop and sing and dance. A competition arises. Not so much fierce, more joyful and celebratory. Oddly, nobody in these games seems to care about winning. It's more about getting lost in the freedom of play.
That night, all assemble for a celebration. The four tribes unite. Not fragmented or factioned, but one. Drawn together by shared experience, beliefs, aspirations. Bonded by the dance, the safety created by the container to be unabashedly joyful and real.
Now, do one more thing…
Roll the tape forward 100 years to summer 2015.
Some 350 people from different tribes, all walks of life and continents far and wide feel the call to gather. From South Africa, Japan, Australia, Europe, all over the Americas, the Middle East, Asia, Canada, India and more, they come.
Many depart alone to a destination known. Just outside one of the world's largest cities, yet surrounded by woods and water, it feels as if you've stepped into another world. A 160-acre natural playground.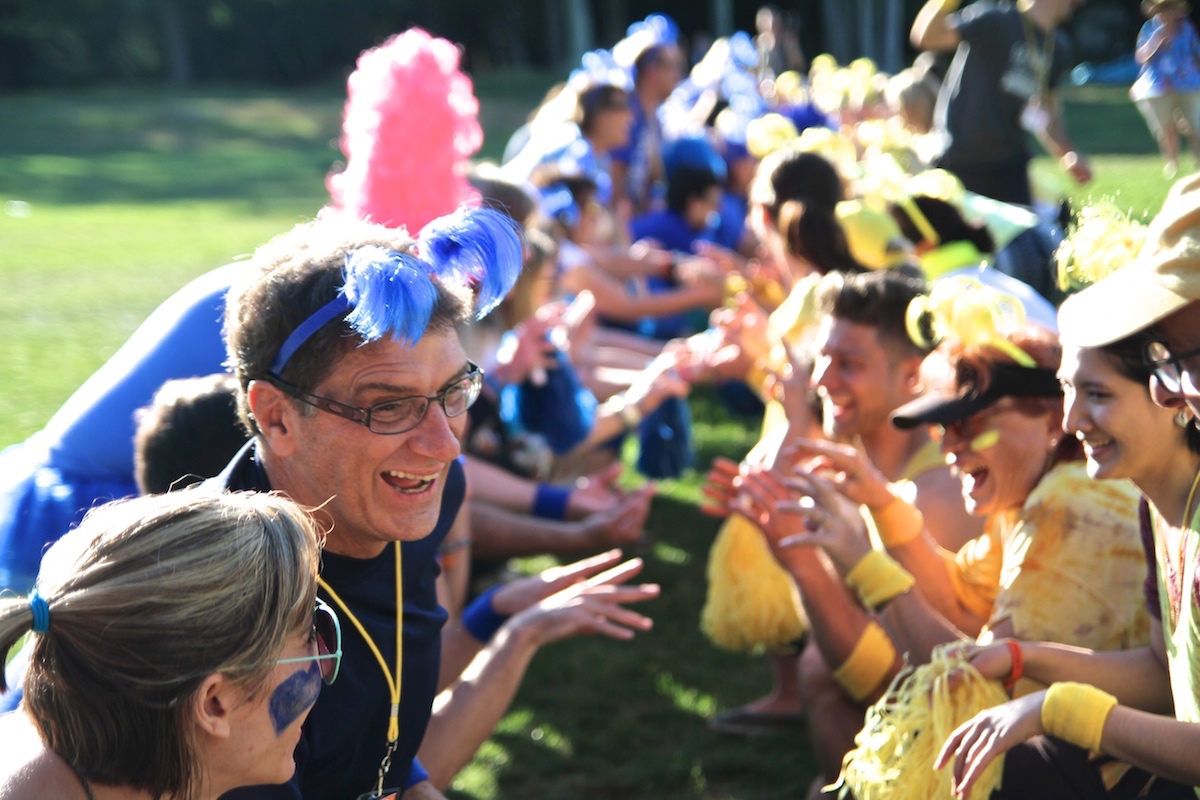 Within minutes, fear of not fitting in or being alone dissolves.
Warmth is all around you, embraced, not judged. Hours later, hundreds of strangers-turned-unfathomably-fast besties don face paint, outlandish outfits and emerge from the trees to "compete" for a few hours in the name of joy. To rediscover what it feels like to be alive again, to do things that make them smile with people they cannot get enough of.
In what feels like no time at all, it becomes clear, there is nothing to fear. You've found your people. Your place is here. Those who understand and uplift. Who see the world as you do. Who want what you want. Without expectation or judgment. They're standing next to you.
You spend the next few days drifting between learning and creating and relaxing and playing. Doing everything and nothing, and loving both.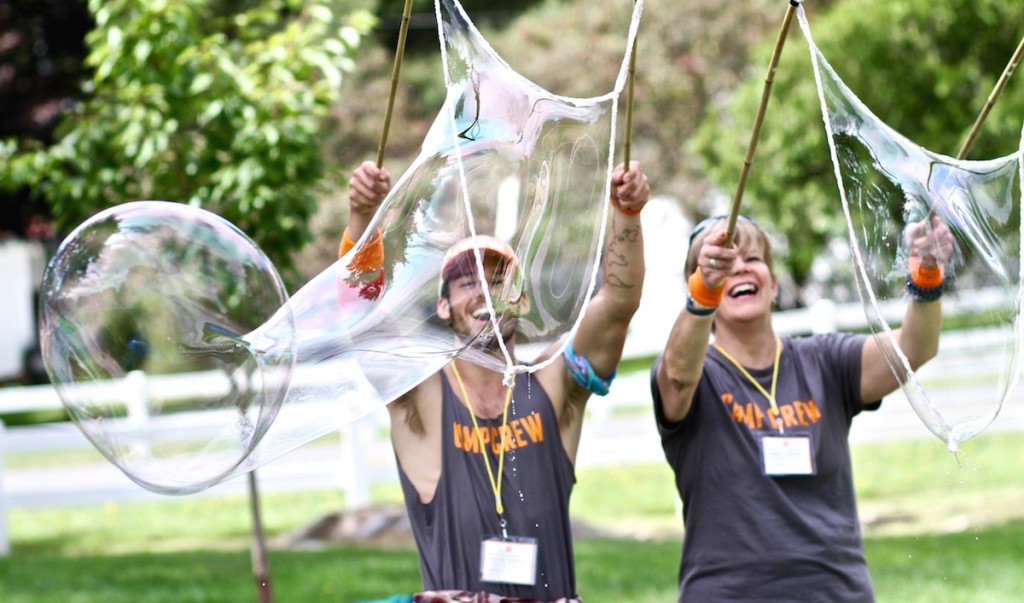 For the first time in years, maybe your life, you feel seen. Heard. Held. Embraced, without the need to change. You feel safe enough to just be you. To drop the facade. To be vulnerable. To be a kid again. To reconnect with your capacity to play. To discover. To love. To create and collaborate. To breathe.
And then it clicks, you are those same people you'd seen in the documentary about the amazon tribes. Because, when it comes down to it…
The human condition is the human condition.
Hundreds of years may pass, but our basic need to be with those who allow us to step back into ourselves, to celebrate our own and our shared identities, to learn and love and play…well, that never goes away.
But, in today's world, opportunities to feel that—to find those people and to step into the experience of profound, safe, and heartfelt connection—that has become remarkably harder to find.
Genuine conversation, non-drive-by hugs, in-the-room discovery, revelation and elevation is being replaced by status updates, scopes, posts, texts, virtual high-fives and hashtag emotions that do little to feed the soul and the fundamental need to be in the physical presence of likeminded humans. To feel and see them, their bodies and faces and to be felt and seen in kind. To give and receive from a profoundly more intentional, feeling and empathetic place.
This experience. This reconnection with your own and shared humanity is why we gather. It's why we've always gathered. Across every culture and all of human history. And it's why, for the last two years, our growing Good Life Project community has circumnavigated the globe to spend 3 ½ days together in nature at Camp GLP.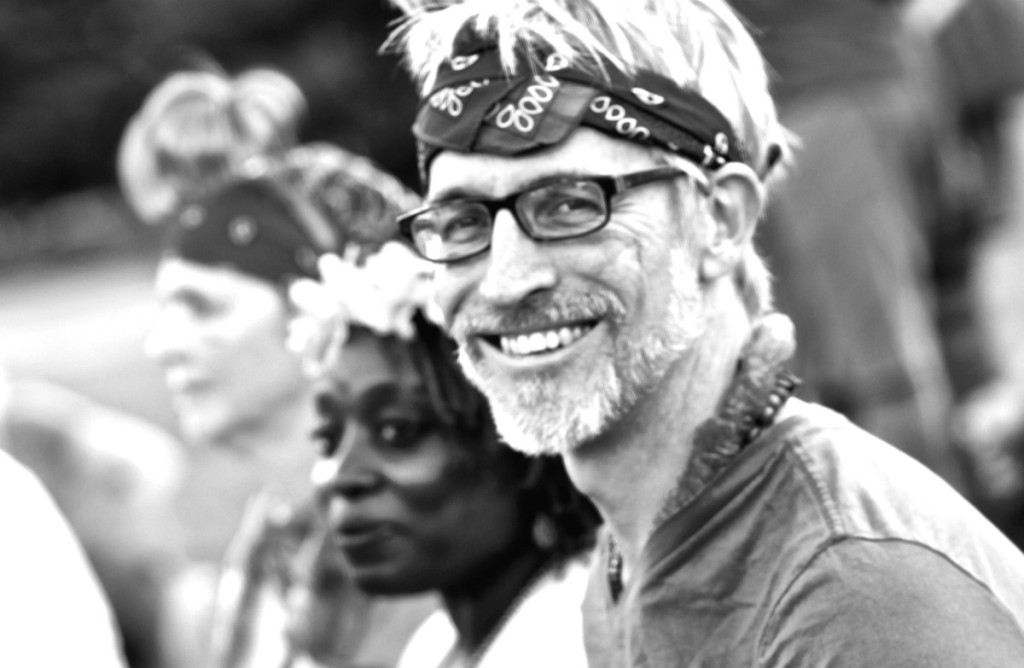 Sure, we come for engaging and provocative speakers and dozens of workshops to learn and grow and make and create. If that's why you choose to gather, you will leave with a truckload of creative, career and entrepreneurial "actionables."
Before many first-time campers arrive, they often say that's why they're coming. But, by the time they depart, often hand-in-hand with people who, days earlier, were strangers from other parts of the world, they tell a very different tale.
The learning was great, they offer, but the people. Oh my. And the stories. Those are what will endure. What they'll treasure for life. What will leave them forever changed. And connected. And lifted.
This is why we gather.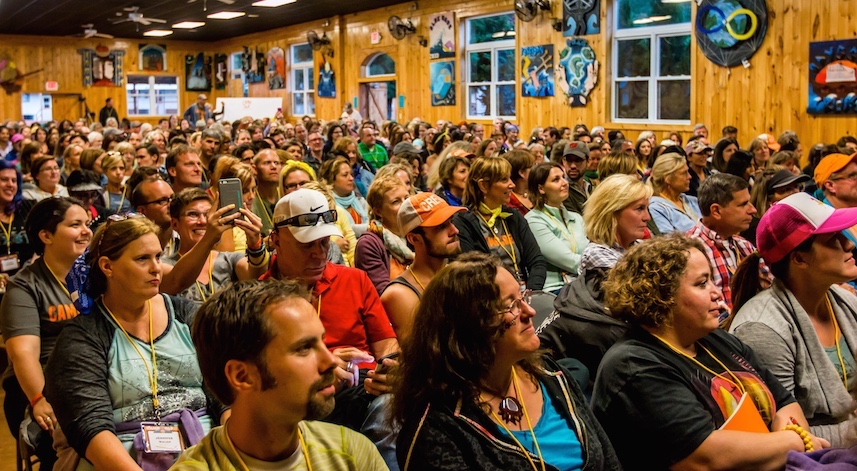 And why, my amazing co-creative family at Good Life Project (led by my amazing wife/biz-partner/camp director, Stephanie), work so fiercely to create the fertile ground for the magic that, this year, more than 350 people brought from around the world.
Rather than say more, though, I thought it'd be fun to share the experience of gathering and how it changes you through the eyes and words and stories of some of this year's campers:
Photo Links:
I am, we are, eternally grateful for the beautiful contribution of our growing community.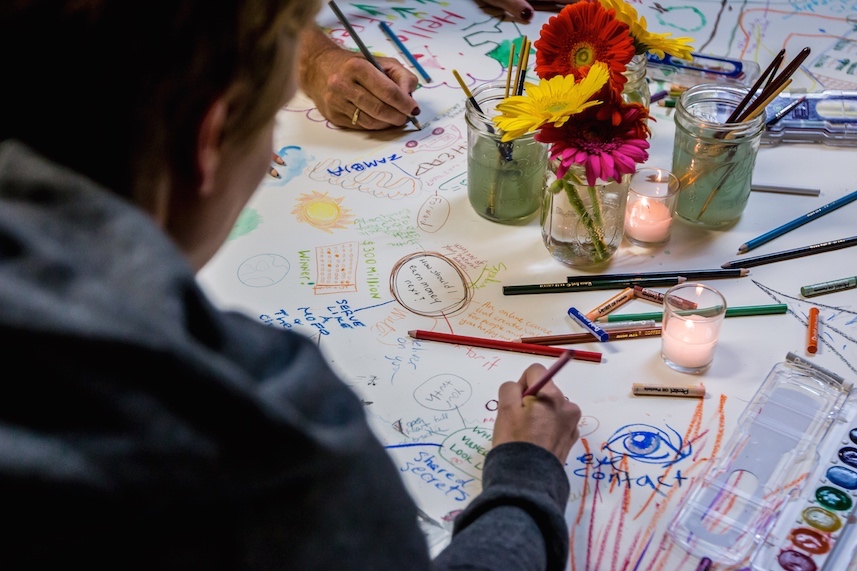 While I'd love to see you at camp, that's not really the point of this conversation.
There's something much bigger I want to invite you to do, in whatever way is right for you…
Find your people.
It may take effort. It may take time. It may require travel and trust and surrender, a willingness to lower the shields, to risk being real, and in so doing, also being seen, heard, accepted and embraced.
The return in joy, friendship, understanding, learning, discovery, liberation, connection and elevation will be exponential. You may tap technology to do the research, maybe even begin the connection in the digital ether if you like. But at some point, go beyond the screen.
Find a way to be in the presence of those you cannot get enough of.
Do that often and openly and your life will never be the same.
With a whole lotta love and gratitude,
JF
+++
P.S. – "Early-bird" registration ($100 off full price) for Camp GLP ends June 15th, 2016. Many spots have already been taken by past campers. Learn more and grab your spot here.
Join our Email List for Weekly Updates
And join this amazing community of makers and doers. You know you wanna...
2 responses
2 responses to "Why We Gather"