Remember when you were a kid?
The bell rang on that last day of school, you ran out into the sunshine and knew the next two months were all about freedom, friends and adventure. And, of course, the ultimate expression of that for so many was summer camp. Epic stories, friends that would outlast all others, moments of discovery, total absorption, lightness, untarnished joy, just utterly alive and connected.
Sooooo, when was the last time you felt that?
Mhm, I thought so. And you're not alone! Which is why I'm ridiculously excited to share something with you. We've been working on it, truthfully, for years. The ultimate summer-camp for grown-ups experience. Camp GLP (short for Good Life Project®).
Think summer camp for grown-ups (minus the teen-angst) + deep learning + fierce inspiration + luscious freedom + juicy friendships for life!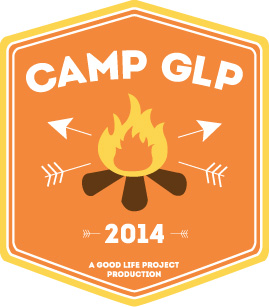 For 3 ½ stunning days, we'll whisk you out of your agenda-driven, checklist-list life and drop you into an utterly immersive 120-acre playground where you get to unplug, slow down, light up, rediscover your inner-kid, draw outside the lines, revel in deep conversations, uncontrollable laughter, awesome friends and just straight up come alive!
And, here's the coolest part. We're doing it at a real live summer camp. One of the most beautiful ones in the country, just 90-minutes from NYC. It's the ultimate grown-up reset. The one we thought we left behind because "that's what responsible adults do." Uhhh, no.
We may be a little further into life, but that doesn't mean we don't get to live any more!
I've just posted a ton of detail about Camp GLP over here.
Can't wait to see you at camp!
Much love & gratitude,
Jonathan
P.S. – Quick notice (because I don't want anyone getting upset if you arrive at the page late). We are only releasing the first 150 spots today at a fairly huge $200 discount. Once they're gone, they're gone. So, if what I just shared sounds alluring, you're gonna want to head on over now.
P.P.S. – If you wanna bunk with a friend, you may want to forward this to them, too. 🙂
P.P.P.S. – Has anyone seen the marshmallows and  graham crackers?!
Join our Email List for Weekly Updates
And join this amazing community of makers and doers. You know you wanna...
1 response
One response to "Taking Back Summer Camp!"