Can this really keep happening?
That's what my wife, Stephanie, and I wondered as the date neared for our third annual Camp Good Life Project (Camp GLP, for short).
In a matter of days, hundreds of people would board planes, trains, buses and cars to descend upon our 130-acre oasis, 90-minutes from Manhattan. They'd come from all over the world. Japan, Australia, Mexico, India, U.K., Germany, the Netherlands, Switzerland, Canada, the Mediterranean and Middle East and so many other countries would be represented.
We felt this huge sense of responsibility. Not just to "deliver an event" or "provide value." For us, that's a baseline metric. A given. And, we don't do baseline. We do delight.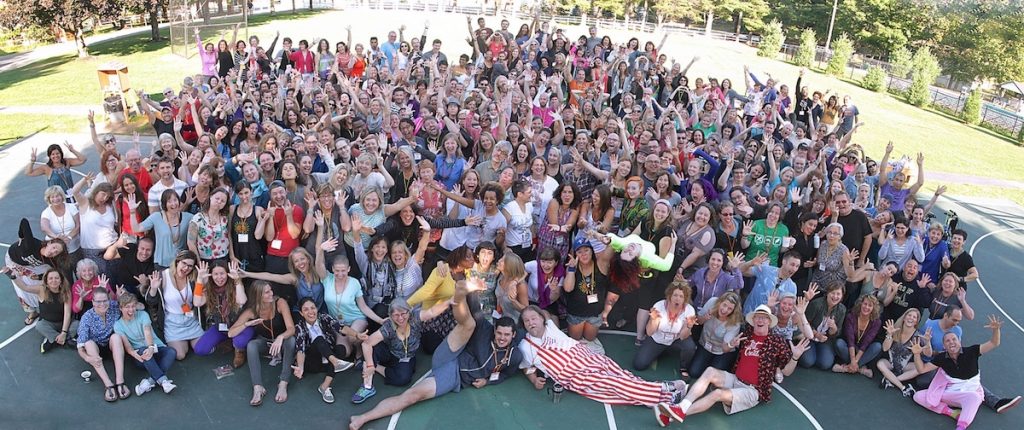 But, three years in, we kept wondering, can we keep elevating the experience? What more would we have to do? We'd put together a great line-up of workshops and speakers and activities. A soulful, rich blend of topics and people with wisdom to share about everything from writing and entrepreneurship to art and spirituality.
Our crew had grown into a family and, by this third go, we'd figured out a thing or two about how to make this thing called Camp GLP hum. The food and snacks and camp bags filled with fun goodies were all in place.
But, would that be enough? By the end of the weekend, we had our answer.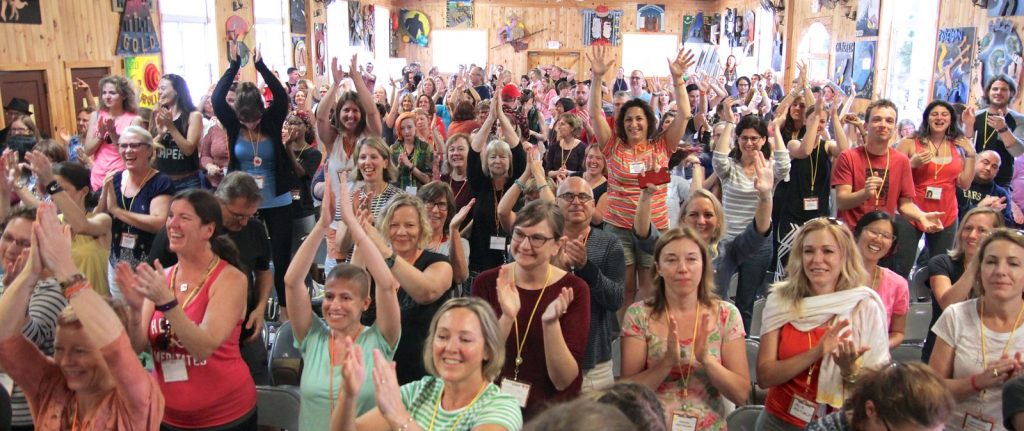 Yes, it would be. The experience was, once again magical. But, here's the thing. It wasn't just about the facility or activities, the presenters and crew, the food or goodies. It was about something bigger. Something we already knew deep down, yet in the increasingly frenetic run-up to camp, we'd forgotten maybe just a bit.
The moment people began to arrive, though, it all touched back down. We remembered what it was really all about.
A simple truth. It's not about us.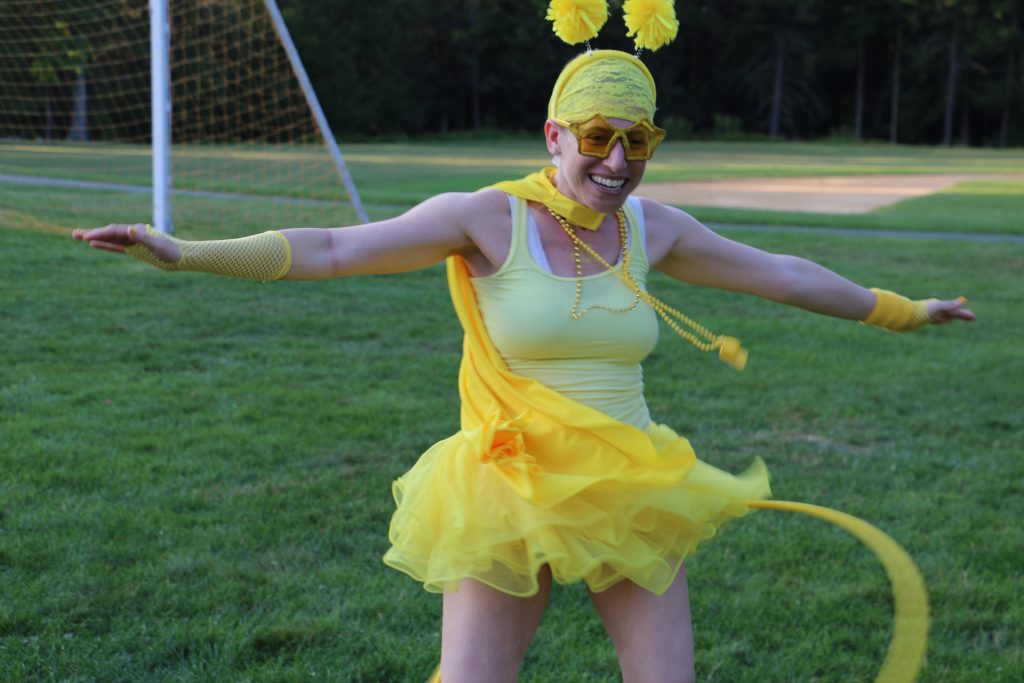 This gathering is so stunningly transformative because, in the end, it's about something bigger than us. Sure, we set the intention. We create the founding ethos—the Creed—that inspires people to say, "oh hell yes, I want to play with people who see the world like that!" We choose the location and physical environment. And, we infuse the experience with an expectation of safety, not just physical, but emotional.
But, in the end, it's our community, our campers who accept the invitation, who show up and bring their beautiful, real, vulnerable, generous, loving, quiet, outrageous, vibrant, funny, goofy, artistic selves to the party. In all their glory. Without filters, judgment or agendas. It's about what happens when people who are so deeply aligned on so many levels lower their shields, step out of the matrix and allow themselves to not only learn, but to feel again. And, almost instantly fall in love (well, you know…friend love).

What makes this experience so astonishingly rare and profoundly renewing is the grace and space created by those who arrive from nearly every continent to be with others who see the word the way they do. No matter race, gender, faith or profession. It's about sharing a moment in time with those who embrace you for who you are, as you are.
So, yes, with our third year now behind us, we have our answer.
It was breathtaking. On every level. We are, yet again, humbled by the openness and generosity we witnessed at nearly every turn.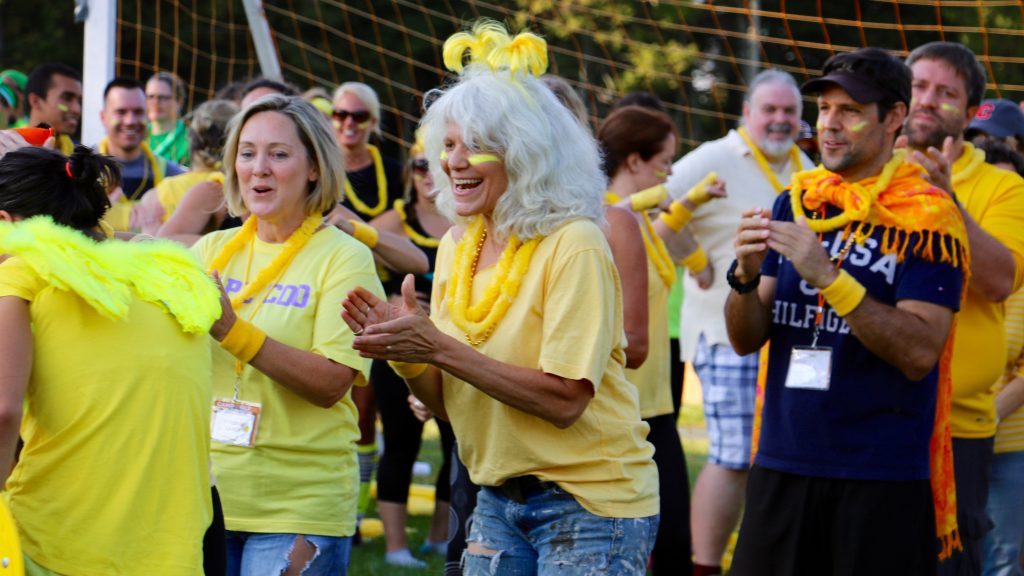 And, as had become a tradition, here, in their own words, are some of the stories and insights from this year's campers:
So much gratitude. So much love. And, the most incredible thing, Camp GLP is over, but the family that has formed around it continues to play yearlong.
We can't wait to see everyone next year. But first, we sleep!
With a whole lotta love,
Jonathan
Join our Email List for Weekly Updates
And join this amazing community of makers and doers. You know you wanna...
1 response
One response to "Adult Summer Camp: It's About the People"