Nobody does it alone…

You'd kill to get un-stuck, figure out what's wrong with your biz, come up with new ideas, products, services, marketing, slogans, website designs, strategies, campaigns and even entirely new approaches to making money that will transform not only your business, but your lifestyle.
We both know that's impossible to do in a vacuum.
The real magic in business, the giant leaps forward, huge ideas, exponential gains and brilliant breakouts happen when you bring the right people into the mix. Especially people from the outside who have the objectivity and perspective to see your world in way you're no longer capable of seeing it, then rocking that world with transformative insights, strategies and tactics that would've remained invisible to you for months, years or even forever.
Yes. You need people. We all do.
Problem is, the level of people who would make the biggest difference on a full-time or even part-time basis would cost you six-figures per person, per year to hire. That's a tough nut for any business, especially one that not humming along flush with cash.

What if you could just dial up that same high-level strategic and marketing brainpower when you most needed it?
What if you could pay only for those brief bursts of insight and information, not full-time, not even part-time, but in 1-hour increments?
You can. I can be your people, one hour at a time.
Borrow My Brain™ Sessions.
You can tap the same strategic, marketing and interactive experience that's fueled the launch, growth and sale of two industry-leading brick and mortar companies, numerous online brands, books and ventures, led to multiple features in The New York Times, The Wall Street Journal, Entrepreneur, BusinessWeek, Inc., MSNBC, FoxBusiness, Today, SmallBizTrends.com and helped built a wide variety of client brands from boutique restaurant groups to national conferences, online publishers and author platforms.
How does it work?
Simply request a session using the form below. We'll confirm date, time and payment, then you'll get a pre-session questionnaire that you'll complete and return to me.
At the scheduled time, we'll jump on the phone or skype. We'll start strategic and peel away bigger picture challenges. Then, we'll get highly tactical. If you've got specific questions, challenges and struggles, we will laser focus on them.
The conversation will focus in on your greatest pain points and opportunities.
Topics often include everything from fixing or optimizing your business model to re-igniting innovation, redefining or adding products or services to changes in your marketing funnel, headlines, page-copy, offers, calls-to-action or website design needed to increase conversion and generate more leads or sales.
Our time together is about getting a fresh set of eyes and making a real and immediate difference.
If it becomes clear the problem in your business is that you shouldn't be in this business, I'm going to tell you, then share how to rework what you're doing to make it align with who you are. For some, I may also guide you to the realization that what got you into your business is no longer what's keeping you there and big decisions about why you're staying need to be made.
And if you're just now thinking about launching a business, but you're not sure if it's a good call, I'll help you figure out whether to move forward or not and if you do, what changes you might need to make before pouring a ton of money and time into something that's destined to fail.
I'm what my clients would call "a compassionate realist," I'll give it to you lovingly, but straight.
We may get a little koombaya on the call (because one of the biggest underground reasons for business decline is the development of a personal/business alignment gap). But there's nothing fluffy about what you'll walk away with—specific, well-defined tactics, strategies, action-steps, priorities, plans and resources and a renewed sense of purpose to act.
Oh, by the way…things I won't do on this call – waste your time talking about my life, the traffic or the weather or give you anything less than my full attention. Neither of us have time for that dance, especially when it's on your dime.
Praise…

"Jonathan can give you more meaningful and actionable insight in an hour than most people can give in a week. He is also a great listener, and I've lost count of the times he has just plain blown my mind with his unique way of analyzing a problem or situation and coming back with a solution I never, ever would have thought of in a hundred years. Yep, he's that good." – Terry Starbucker, SOBCon Co-founder

"In just one hour, Jonathan shared strategies that would catapult my blog subscriptions 400%. He also worked with me to create a career roadmap as an author and speaker.  I used to just spin my wheels (and mental energy) wondering how I was ever going to turn my dream into a reality. Now I have the peace of mind and the confidence that comes with actionable advice." -Jen Gresham, EverydayBright.com

"Jonathan's entrepreneurial wisdom has become a foundation in how I approach every new opportunity today. His proven, practical business advice brings clarity, focus and empowers you with a killer blueprint for success and courage to live your passion. He's one in a million." – Stephen Johnson, founder Altitud3 Meta Agency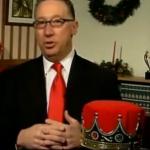 "There are two types of people in this world; Givers and takers. Jonathan falls under the "giver" category. Jonathan unselfishly gives fellow entrepreneurs advice and counsel, that most of the time includes what they may not want to hear. That takes some courage, for sure. Jonathan's helped me in my own consulting business, and never sugar coats his suggestions. (Suggestions, by the way, that are valid, and inspiring.)  I strongly recommend Jonathan for ideas, and strategy regarding small business growth." – Joel Libava, The Franchise King®
"As a social entrepreneur and author, Jonathan Fields in one of my most valued go-to resources. Jonathan's wisdom is the perfect mix of practical and transformational.  Whether it's something he's written or his one-on-one coaching advice, I usually find myself saying, "Of course!" as my perspective shifts and a solution appears to a problem that seemed insurmountable.  Once I carefully explained to Jonathan that I was struggling with how to package, deliver and price a piece of content.  Without missing a beat, he said, "Give it away for free," and laid out all of the reasons why "free" was the best option.  My response?  "Of course!"  Problem solved."  – Cali Williams Yost, CEO and Founder, Flex+Strategy Group/Work+Life Fit, Inc.
"There are a few people I trust to give me sound advice in all aspects of my business.  Jonathan Fields is one of those individuals. He has helped me save countless amounts of time, money, and frustration from simply having him guide me in the right direction with any problem I face.  Any one on one time with Jonathan is priceless for my business, and will take anyone to the next level." – Lewis Howes, Lewis Howes, founder of Sport Networker and Sports Executives Association
"When setting out to start your business, the one mistake almost everyone makes is creating something that they perceive will be of value to others, only to find it in now way severs anyone. Jonathan specializes in unveiling that sweet spot where your passion and expertise meet the problems and needs of a relevant and hungry audience. It's not business advice you're getting from him. It's a strategy to achieve total freedom." – Adam King, Adam King Studio
"Very few people have the combination of strategy, marketing, perspective, and real-world success that Jonathan does. You don't build a string of successful ventures across the business spectrum by accident. Simply put, the guy knows how to build sound, profitable businesses, brands, and platforms, and he's equally adept at sharing that know-how with others. If you need to get unstuck and want some creative-yet-proven insights & strategies to help you grow your business, hire Jonathan and get ready to be blown away." – Charlie Gilkey, Productive Flourishing
Questions…
Will you help me figure out my life? Depends. My passion is working with entrepreneurs and aspiring entrepreneurs, especially hyper-creative entrepreneurs and professionals, looking to make an aggressive move forward in business and income. If you're not at that place yet, that's cool. But I'm probably not your "people." You should already have an operating business or a strong idea about what you want to do before we get on the phone together. My job will be to help you massively-accelerate the move from where you are to where you know you can get. I like action. I like clarity. I like results. So should you.
Can I send you anything to look at in advance? Yes. Once you book your session, I will email a set of BMB Session Questions and a request for information and links that I will review before our time together. I'll also ask you to define your dream outcome for the call, so I know where to focus in advance.
Do you have any specialties? – I've operated for more than a dozen years as an industry-leading brick & mortar health & fitness-industry entrepreneur, online entrepreneur, publisher, author and trainer. In additional to building a number of my own businesses, I've advised everything from multimillion dollar restaurant groups to solo and chain fitness companies, 7-8 figure online brands, NYT bestselling authors, publishers, conference organizers and consultants.
My personal killer-app is business growth strategy with a heavy emphasis on response-driven marketing, copywriting, conversion and content-driven/social-media marketing (oddly, these are much more closely-related than most people think). I know the health and fitness and publishing industries very well. And, for authors, I also advise on platform-building, next-gen launch tactics, campaigns and building sustainable business plans around your writing.
Do you offer project-based, monthly consulting or entrepreneurship coaching? I have in the past, but right now my dance-card is pretty full. But – if you would really like to work on more of a project or monthly-retainer basis, feel free to ask about that when you complete the form below. There are ebbs and flows in my schedule that sometimes allow for that.
Can we meet in person? I work by phone or skype. Makes it easier for everyone and it lets me give you the take-aways you'll see below.
What if I miss the call? That's on you. If you simply don't show up for the call or cancel within 24 hours of the call start time, there are no refunds. This is a professional obligation. Treat it like a pro and keep it.
Do I get any take-aways? Yes. Within 48 hours after our session together, you'll get an mp3 audio of our session. Then, within 10 business days, you'll get a typed transcript e-mailed to you.
Booking & Fee…
The fee for a Borrow My Brain sessions is $1,000, paid in advance via Paypal. If, at the end of our time together, you genuinely believe you have not gotten a single idea worth many times the value of that fee, tell me then and there and I will refund the fee (Btw, that's never happened).
____________________________
BORROW MY BRAIN. RISK-FREE…
Request an appointment and reserve your time.
I'll respond within 48 hours with a follow-up email with additional questions to confirm suitability, gather a bit more information and, if appropriate, send an invoice for payment to reserve your & skype/call-in appointment.
ALERT – Due to my commitments to new and ongoing ventures, I'm currently not booking new sessions until at least March 2013.  You're welcome to complete the form, and start the conversation, but please be aware of that timing.
[contact-form 2 "Borrow My Brain"]
___________________________