I was jealous of Sean Platt long before I met him. The fact that he's an awesome guy, husband and dad and he's got great hair only made it worse.
Sean used to write under the name WriterDad. He'd share things that made readers swoon. But then something happened. He tapped into what was happening in the madcap world of publishing in a way I've never seen anyone else do. He saw the disruption as opportunity and amazon not as the devil, as many mainstream publishers have labeled it, but as the future of indie writing.
So, he began to write. And write. And write.
You've heard of NaNoWriMo? Where people around the world commit to writing a novel in 30 days every November?
Ha! Child's play…
Together with writing partners, Johnny B. Truant and David Wright, Sean published, wait for it…two-MILLION words in 2013. And, wait for even more…it's not all free AND it's not all crap.
They're not icky internet marketers, they're writers. Real writers, who care about the craft. But also smart writers who want to own their futures and who have dialed in a business methodology. A way to create gobs of high-quality content that lets them love what they do, be proud of what they write, make serious bank and their average rating on amazon is pretty damn close to 5 stars.
They've got so many story lines running that television and Hollywood are coming after them. But they don't have to say yes to anyone, unless they really want to.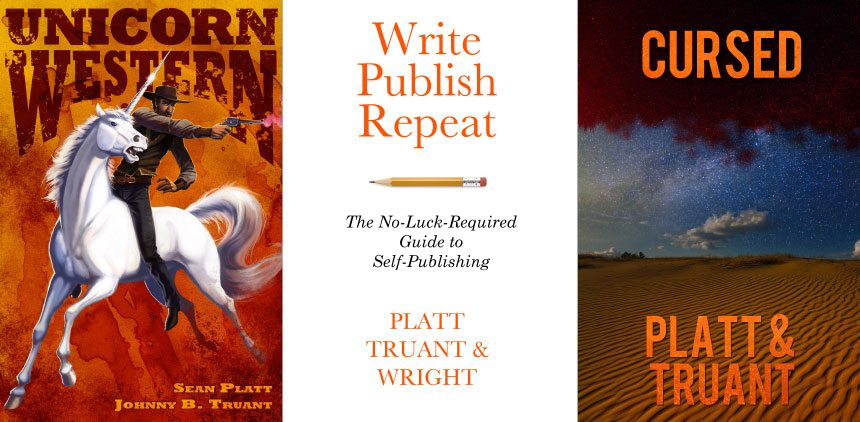 Sean and I became fast friends a few years ago and we've been jamming on the stunning possibilities in publishing behind the scenes. Now, Sean, David and Johnny have poured pretty much everything they've learned into about the most comprehensive self-publishing guide I've ever read, Write. Publish. Repeat (FYI – The book is half price for launch (and comes with a bonus book, Writing Online) through Friday, December 6, 2014).
So, I figured after so many behind-the-scenes jam sessions, it was time to get Sean "on the record."
What follows is a conversation we recently had about how to pwn publishing.
I'm in quotes (cuz I'm fancy like that), his answers follow. Enjoy:
Is it really, truly realistic for authors today to make a living from their writing? Or is digital publishing just new tools for the same old frustrating paradigm?
It's absurd how much the game has changed. It isn't easy, and there are non-negotiable variables like consistency and quality work, but for the first time in history making a living from writing is a matter of math.
Once upon a time writers wrote and queried. Queries go to readers now. If you can craft a story or synthesize information, do it well, and connect with your readers with every release, you will consistently grow your fans. With royalty splits generally around 70% for intelligently priced content sold through e-book retailers like Amazon, Barnes & Noble and Kobo, a modest sized fan base can make a massive difference to the modern author's bottom line.
A publisher isn't interested in a book that makes $300 a month. But that number isn't too hard to hit, and there's no reason an author can't write 10 books over time. You're not fighting for shelf space, you're sparring for reader attention. Today's smart author knows that they're different.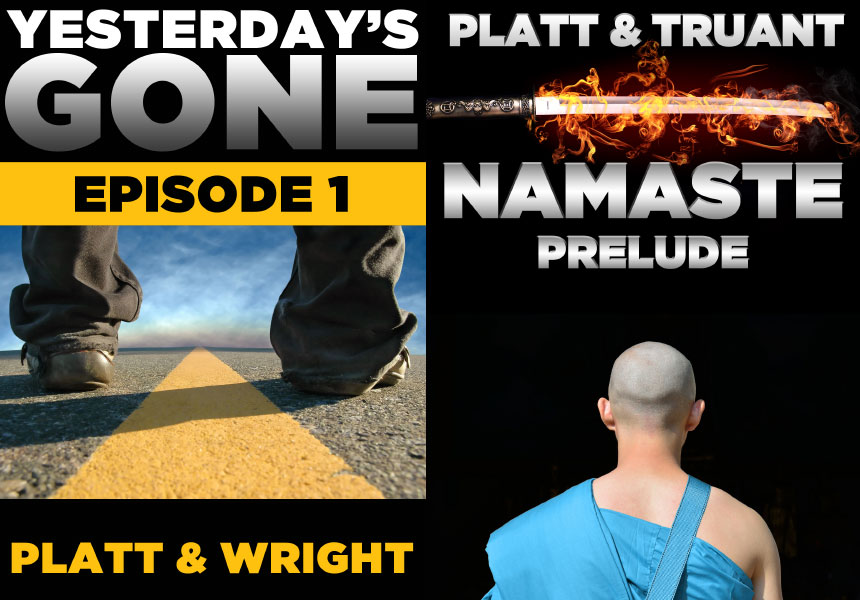 If you were starting as a brand-new writer today, what would you do to get started?
Stay underground until I was ready to market. That's what I did after I finished my first book with David Wright, two and a half years ago. It was a vampire story that wasn't like any other vampire story. We were proud. But one book wouldn't feed us both. So we wrote another, and didn't start telling people about anything until we had more to discover. It was a slower approach, but readers became super fans much faster.
Patience is hard, and if you can't log many hours it's easy to snap. If the idea of writing many titles before telling the world sounds awful, or unattainable, my distant second choice is to give your title a cousin. Write a short story that is somehow related to your full book. Get that nugget everywhere you can, for free, and make sure the end of your opening act links to the main event. This should not be an excerpt. It should be something new and awesome.
You have a whole lot of books. But what's the best promotion strategy for an author who only has one book?
Before I say write more and hate myself for the repetition, I should refer to the first question. If you were lucky before, you could publish maybe once a year. What's stopping a writer who likes to tell stories from writing as often as they want now? Plenty of fantastic authors produce multiple books per year. You can too. The chances of one title making all your dreams come true are virtually non-existent, unless your single dream is, I want to write a book. You wrote one, write another. You'll get better as you go.
The process you describe in Write. Publish. Repeat. sounds like a lot of hard work. What would you say to someone who doesn't want to work that hard?
That they totally shouldn't. Writing is better than cleaning diapers for sure, but it isn't easy. Johnny and I push ourselves ridiculously hard, as does our third partner Dave, but we all love what we do and wouldn't want to do anything else. We don't mind the difficulty, because even though there are puzzles to solve, we love the search for solutions.
If you're not in love with the process, you'll resent it. The odds of you succeeding in a crowded marketplace, full of gifted, driven writers, is slim. But love it, and hard work is fun.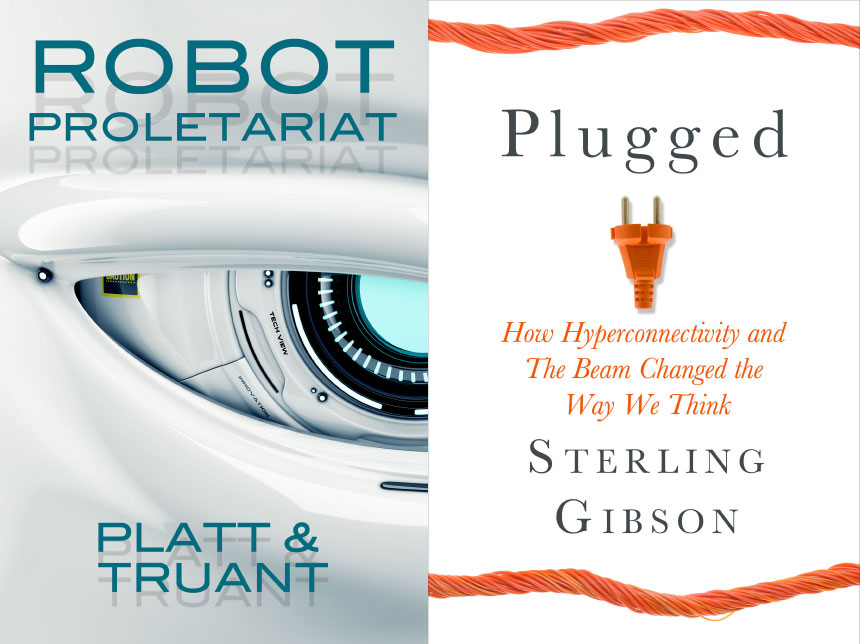 What are some non-negotiable things that all self-published writers must do?
Understand that marketing is communication. You should be good at that already if you're selling words. Marketing only sucks when you're talking to the wrong audience. The only people you should want on your email list are readers who are looking forward to hearing from you. Numbers are worthless. Fans are diamonds.
Stop worrying and be yourself. Talk to your readers, don't sell to them. They like your work, and they're on your list. Write like a friend and tell them about your work. Some people will like you. Others will not. The ones who like you will grow. The rest don't matter. Do that well, and telling your readers about what you just wrote can be the only marketing you need to do.
What makes the difference between writers who succeed and those who fail (or struggle)?
By far: failing to treat writing like a business. If you're an indie, your words are your business. Treat them like assets if you expect to see optimum results. Time is your biggest expense. How you structure projects and spend hours has a lot to do with your success. Quality is paramount, as are things like product descriptions, cover design, calls to action, ways to followup with your readers, on and on. All of it matters, and if you're an indie it's all up to you (and ridiculous to think that these things don't matter to readers)
As Johnny says in Write. Publish. Repeat., you should be an artist first and a businessperson second. That's not in order of importance, it's in chronological order.
You can't let business get in the way of your art, but once finished, your art shouldn't get in the way of your business.
+++
BAM!
Join our Email List for Weekly Updates
And join this amazing community of makers and doers. You know you wanna...
13 responses
13 responses to "The Ultimate Self-Publishing Guide"