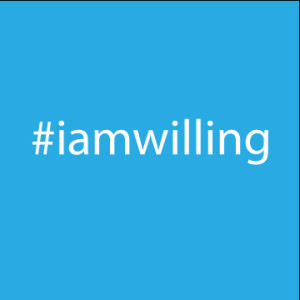 I'm a bit fascinated and baffled by the disconnect between desire and action.
We all seem to be clamoring for a better world, better life, better health, better relationships, better everything, but so few are willing to do the work. To not only endure, but invite the effort needed to fuel change.
So, a few years ago, I wrote about it in a short piece called Everyone Wants Better, No One Wants Change. That post went viral. And ever since, I've wanted to craft a more visual expression of the content.
So, we've edited it into a short 100-second visual essay. I hope you enjoy it.
And if you do, I'd be grateful if you would you consider sharing it with the hashtag #iamwilling.
Enjoy your weekend. 🙂
With gratitude,
JF
Join our Email List for Weekly Updates
And join this amazing community of makers and doers. You know you wanna...
24 responses
24 responses to "i am willing"