Content.
It' all the rage. Entire consultancies are being built around it.
Creating it, distributing it, testing it, optimizing it, placing it, tracking it.
Add in the word marketing and you've got not only a service, but a keynote.
Lotta benefits to creating valuable, sticky, viral and engaging content.
But, that word. Content. It almost implies the opposite.
Filler. Something to scatter-spray, like a weapon.
To amass or consume.
What about moving people? Deeply and profoundly?
Where's the line between creating content, doing the thing you can't not do, and conspiring to change the world?
Does the way you frame what you're creating really matter?
Or am I just getting hung up on semantics?
Put another way…
Should you be content with content?
The answer, I think, depends on your end-game.
I wonder if former palliative care nurse, Bronnie Ware, when writing her massively viral essay, Regrets of the Dying, thought, "this is gonna be a killer list post!"
I wonder if, during James Cameron's 10 year odyssey that demanded he create the very technology needed to birth Avatar, at any point along the way he thought to himself, "it's going to be soooo worth it, once the world sees the kick-ass 'content' we're creating."
I wonder if Maya Angelou, crafting Still I Rise, thought, "now this is some seriously poetic content."
I wonder if, when filming his wildly-popular philosophical fist pump, Existential Bummer, Jason Silva thought, "I need to create some video content that jacks up my view count."
I wonder whether Kahlil Gibran, when writing the the prosaic lessons on life that would become The Prophet thought, "this content is going to position me as a badass spiritual writer and guarantee stupid money on my next advance."
I wonder if musician and artist, Amanda Palmer, toiling over her soulful and deeply vulnerable The Art of Asking memoir, thought, "I need to tell the most raw, real stories of my life…in a way that creates the perfect content piece for my marketing funnel."
I wonder whether Martin Luther King, Jr., when crafting, then delivering his famed "I have a dream" speech, half of which was improv'd, thought "look at how this is landing, this is some seriously good content!"
I wonder whether, when Lisa Congdon began posting her daily collection projects, she was thinking, "art and accountability, blah blah blah, I'm going to create a daily content machine that will build a global following, position me as an artist and launch a beautiful career."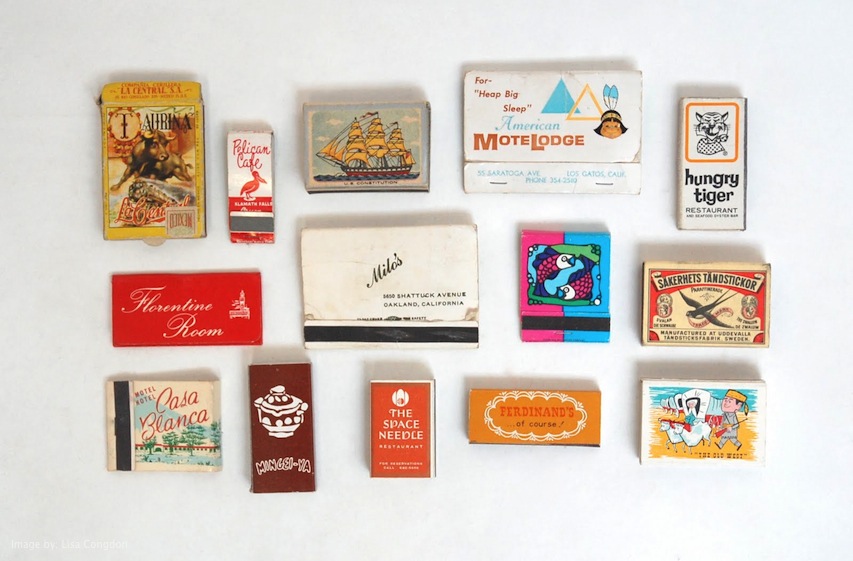 Okay, so maybe I don't really wonder about those things. Maybe I'm just trying to make a point.
What if we stopped thinking about creating content and started thinking about moving people?
…to care.
…to believe.
…to gather.
…to rise up.
…to make.
…to love.
…to give.
…to act.
…to see
…to be.
What if we did it with words, uttered or written.
What if we did it with images, brush strokes or pixels.
What if we did it with sound, with music with movement.
What if we did it with intention that moves beyond the creation of something you label in your mind as "content."
Because, even though it's not said or written, your brain invariably adds a word before the word content.
That word is "just."
As in, "it's just content."
It may be important to your goal, but in the end, it's still just content in your mind.
You'd put in a bunch of minutes or even hours to create it, but would you put in weeks or months, or years?
Would you devote your entire being to the creation of just content?
Would you risk revelation, vulnerability and judgment in the name of just content?
Would you stake the launch of a dream, a venture, a quest or body of work on just content?
Would you want your legacy to be that of just a great content creator?
If your goal is to fill a need, feed the content beast and get the job done, maybe.
If you can truly remove the subliminal "just" from the act of creation when it comes to content, maybe.
But, for most of us…
The words we use to describe the work we seek to create frame the effort we're willing to invest.
So, here's my invitation…
Don't just create content.
Move people.
Join our Email List for Weekly Updates
And join this amazing community of makers and doers. You know you wanna...
66 responses
66 responses to "Don't Create Content. Move People."