We all express our thoughts, emotions, hopes and fears in different ways.
Some through spoken or written word, some through clay or paint, others through song, dance or, even, exercise. Sometimes we keep these expressions to ourselves, other times we give them life and open our hearts to those who would listen.
When I feel, I write.
Not for the world, not for my friends, just for me. Occasionally, though, I share these expressions with others. So it was, the Summer of 1999 when I awoke to what, then, seemed a huge human tragedy—the downing of JFK, Jr.'s plane. I sat on the couch and I did what I do. I wrote.
But, instead of keeping it to myself, as I'd always done before…
I felt out loud…
First, with those closest to me, and, eventually, to any who chose to read. I posted publicly, then e-mailed it to everyone I knew. When, for the first time, I shared my writing, I opened a little piece of my soul. I took a chance at being judged and an amazing thing happened…
My life became a far richer place.
My sister read my thoughts and called me in tears. She said, for the first time, she began to truly understand why I live my life embracing today and taking risks. Friends, clients and family members began to open their hearts. The love, the emotion, the tenderness; the bonds that came back to me upon this act added more to my life than any single word I had written before.
To this day, though, I have not been able to write much about what happened 15 years ago in NYC.
I guess, part of me is still there. And, as a New Yorker, maybe always will be.
Three days after the event, I stood, a volunteer, by chance, alongside an Army Reserve unit, not more than 10 feet from what the workers called "The Pile." I am not a member of the Army Reserve. I'd been escorted past the blockade by a friend who lived close to Ground Zero and we were wandering the streets looking to serve in some way. A Captain from the unit approached us, and asked if we'd join them in their efforts. We said yes.
The air was so thick you could barely breath and your eyes burned and streamed tears in a futile attempt to flush the toxic soup that caked them.
Somewhere inside, a friend, the father of two young boys, lay buried.
A few hours in, an alarm sounded. We didn't know why. But, everyone began to run for their lives. In every direction, away from The Pile. I ran, too, panting and wheezing through my mask to get enough oxygen to keep up the pace.
Settling into an area that seemed far enough to be safe, I searched for my buddy, who'd been helping distribute masks and goggles. Finding him, I asked what had happened and he said they thought one of the remaining buildings might collapse onto The Pile, too.
So, we both made a choice.
With my 3-month old daughter at home and his wife 6 months pregnant, we retreated to safety. We decided to serve another way. We were not willing to risk our lives and the chance for our kids to have dads by going back in. To this day, I am amazed, awed and eternally grateful to those who did just that.
And, on days like today, I have to admit…I can still smell the ashes.
While time begins to heal, however embodied and compartmentalized that moment has become, it still feels as if it is not time enough. I don't know if it ever will be. Maybe healing is the wrong word. The wrong aspiration. Maybe simply knowing it is now and will forever be a part of my story, our story, is where we need to land.
I watched footage of the dreadful day on the fifth anniversary and, in it, the filmmaker said, "it's five years later and, on the outside, it looks like life has just moved on. But, scratch the surface of anyone who was here that day and it's still right there, just below."
So, I begin, now to do what I do. I write. And, yet again, I share. Not with the hope of stirring emotion, but simply to let those who read it know…
I, too, feel…and I, too, will carry on.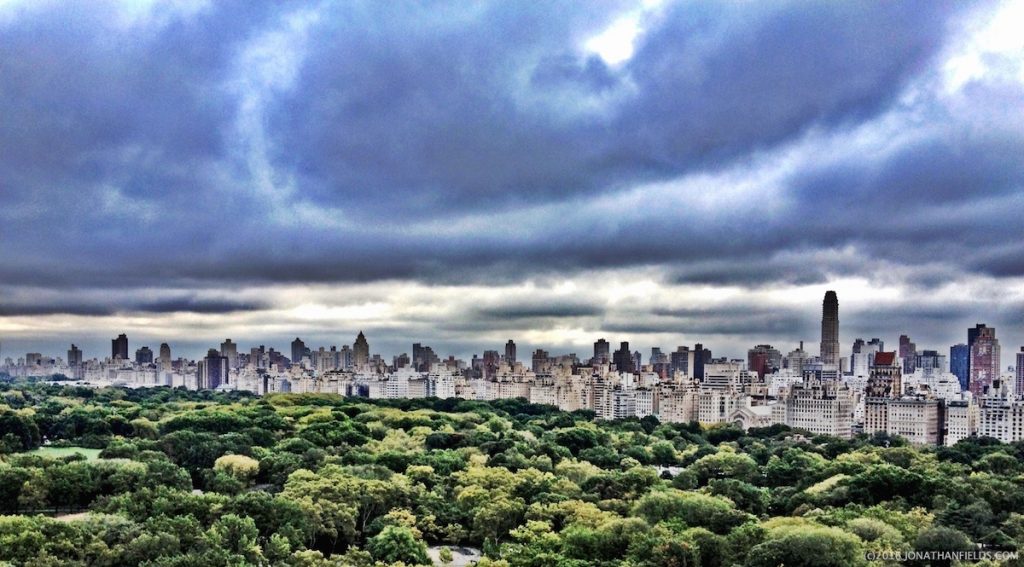 In the weeks that followed 9-11, mixed into the unrelenting heaviness was a sense of unity and compassion that I had never before experienced among so many that had, a few days prior, lived largely to the exclusion of those around them. A sense of profound sisterhood and brotherhood. A gentleness. An acknowledgement of the fragility of life, and the need to look for and exalt not the difference, but the sameness in all of us. An ethos of kindness and service.
While many outside the city railed, sound-biting anger, retaliation and retribution, Gotham, itself, existed in an almost otherworldly cocoon of smoke and tears, kindness and contemplation.
As the pain of that day faded, so too did much of the acknowledgment that every other person in this city is, in fact, my brother, my sister, my mother, my father. And, while I wish with all my being that 9-11 never happened, with an odd sense of shame, I miss the tightly-woven fabric of compassion, non-judgment and respect for others that blanketed and defined the 6-months that followed.
It, too, seems to have drifted. The world since, especially in recent years, seems evermore driven by a largely manufactured separatism and scarcity. And, I wonder, to what end?
Emerson said:
"To laugh often and much; to win the respect of intelligent people and the affection of children; to earn the appreciation of honest critics and endure the betrayal of false friends; to appreciate beauty, to find the best in others; to leave the world a little better; whether by a healthy child, a garden patch or a redeemed social condition; to know even one life has breathed easier because you have lived. This is the meaning of success."
What if this became our Northern Light? What if community and kindness became the aspiration, rather than domination and degradation? What if we aspired to amass, as riches, the depth and integrity of the bonds we create between each other? In doing so, we'd bring each other alive and serve tribute to those who no longer can.
So, maybe today, open your heart just a bit more. Share your thoughts by writing a few words in your own journal, in the comments below, on your blog or wherever you share online. Call a friend to tell them you love them, forgive an old grudge that has created space that need not exist.
However you can tap your ability to express emotion and connection, do it now.
Goethe reminds us:
"Whatever you can do, or dream you can do, begin it. Boldness has genius, power, and magic in it. Begin it now."
With love,
Jonathan
+++
[This post was first published on 9-11-08, the first year of this blog's life. I've decided to create a tradition of refreshing and re-publishing it every few years as a way to honor the memory and continue the conversation and connection.]
Join our Email List for Weekly Updates
And join this amazing community of makers and doers. You know you wanna...
12 responses
12 responses to "15 Years Later: Smoke, Tears and Kindness"