"Life moves pretty fast. If you don't stop and look around for a while, you could miss it." – Ferris Bueller
This has been a year of extremes. Major milestones and profound joy seemed to weave between moments of struggle and even deep loss. Before I close the books on the year, I thought it might be valuable to reflect on the images that best told its story.
+++
My amazing wife, daughter and I welcome the year from the couch at our place in Manhattan. You may notice that you don't see many pictures of us in the gallery below (or really online at all). Reason is simple. They are my everything. I prefer to keep a lot of what happens in my family private and not so much a part of my public life.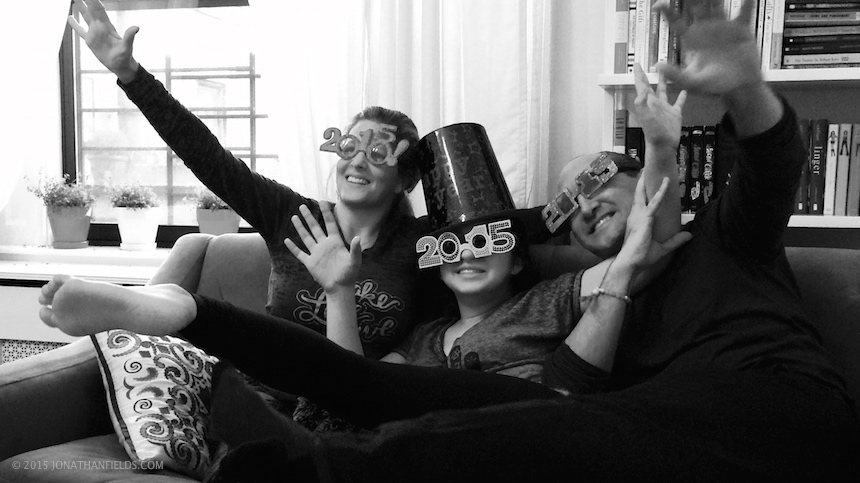 A few days into January, I find myself on a plane to San Francisco to both appear on my friend, artist Ann Rea's CreativeLIVE show and also spend some time with another friend, Live Your Legend founder, Scott Dinsmore. What they don't know at the moment this picture is taken is that I am in pain and have temporarily lost much of my hearing in one ear after it filled with fluid as my flight descended into the city. What I don't know is that this will be the last time I see Scott. Later in the year, he'll lose his life in a freak accident, while hiking Kilimanjaro with his wife, Chelsea.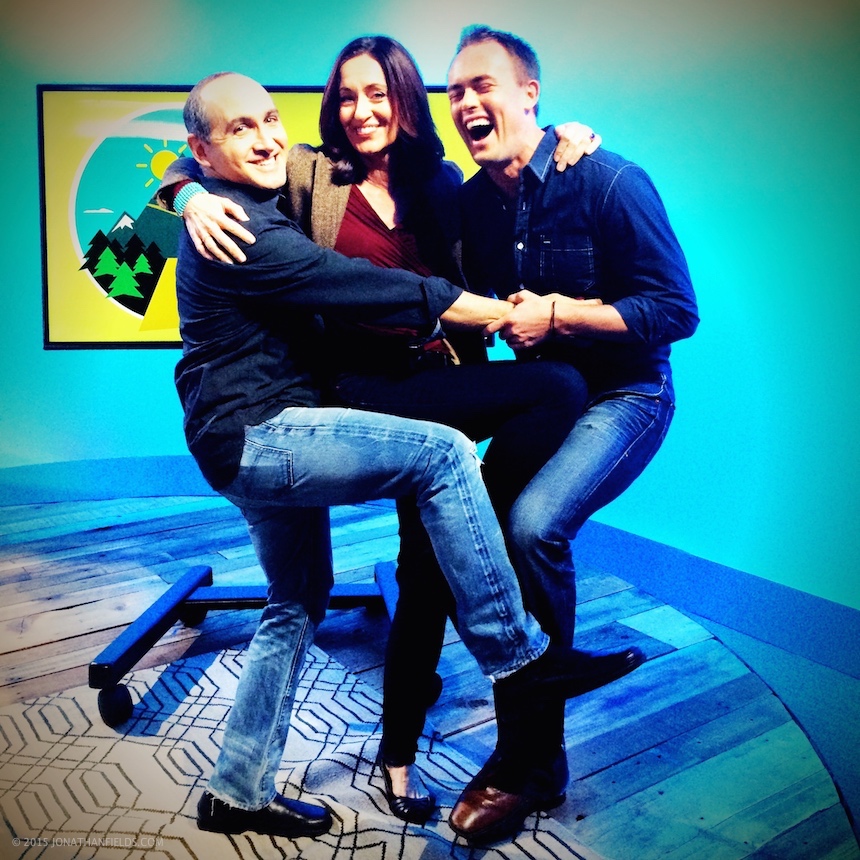 Seeing an ENT in San Francisco, I learn that both ears, in fact are in jeopardy and one eardrum will likely rupture if I fly back home to New York. I ask how long I have to wait until my ears clear and learn it could be a few weeks to a few months. My options; drive or train the 3,000 miles home. I choose the train.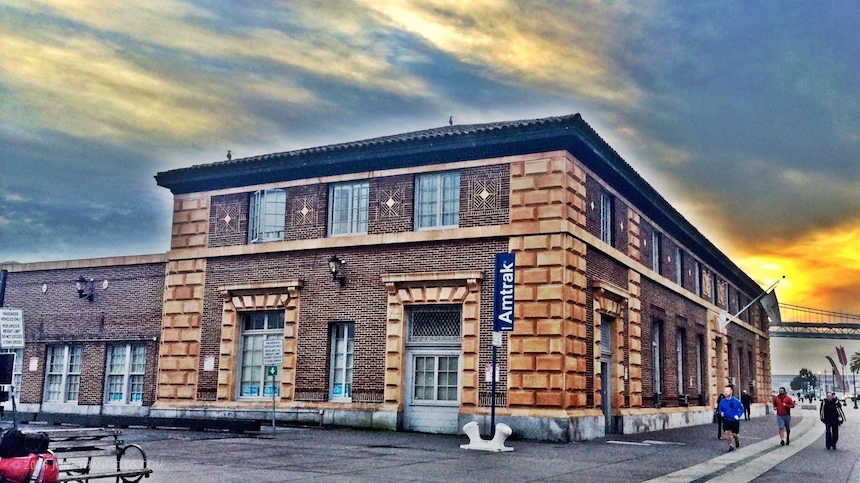 Taking over my own sleeper car in the train, I'm hopped up on a variety of misting devices, supplements, pain-relievers and I'm drinking huge amounts of water to re-hydrate my ear components. I'm pretty miserable during most of the 4-day rail trip across the country. Still, between San Francisco and Denver lies some of the most gorgeous country I've ever seen. I'm barely sleeping, so I capture a few moments when the light is just right.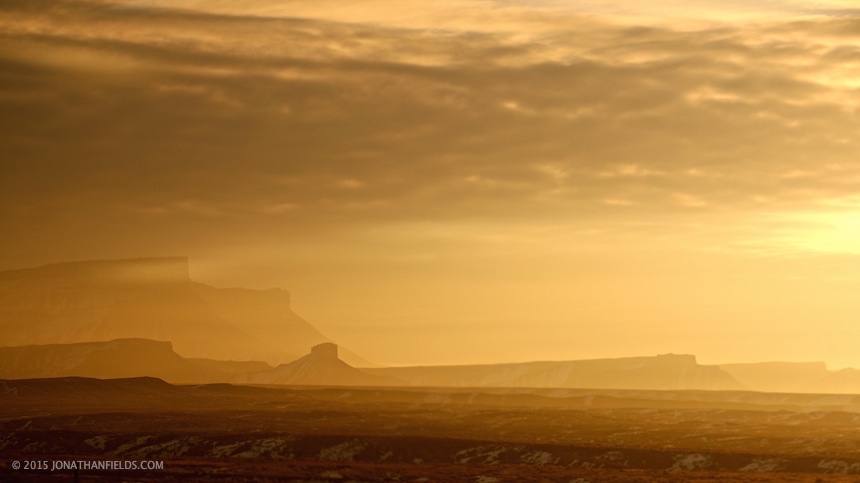 Growing up in the Northeast, we have trees and mountains, not mesas. I'm captivated.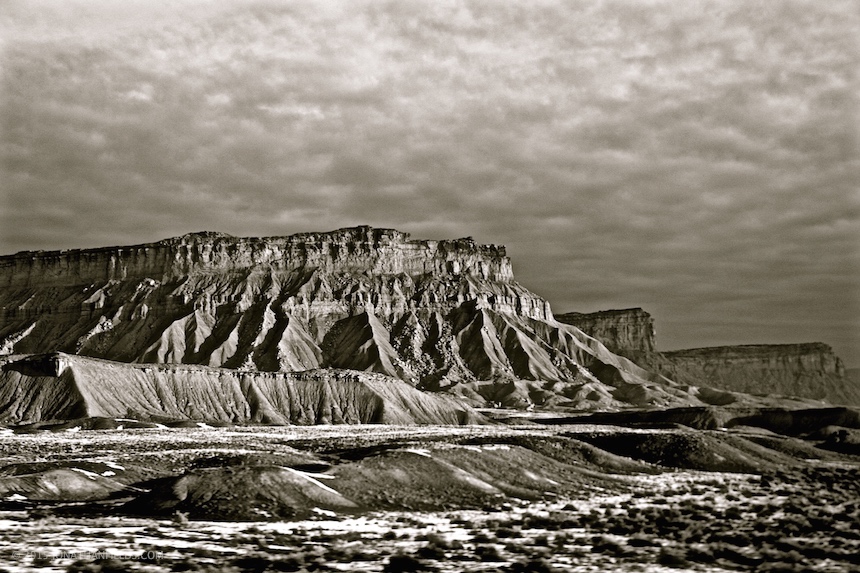 Back in Gotham, I find spires and moments of another kind…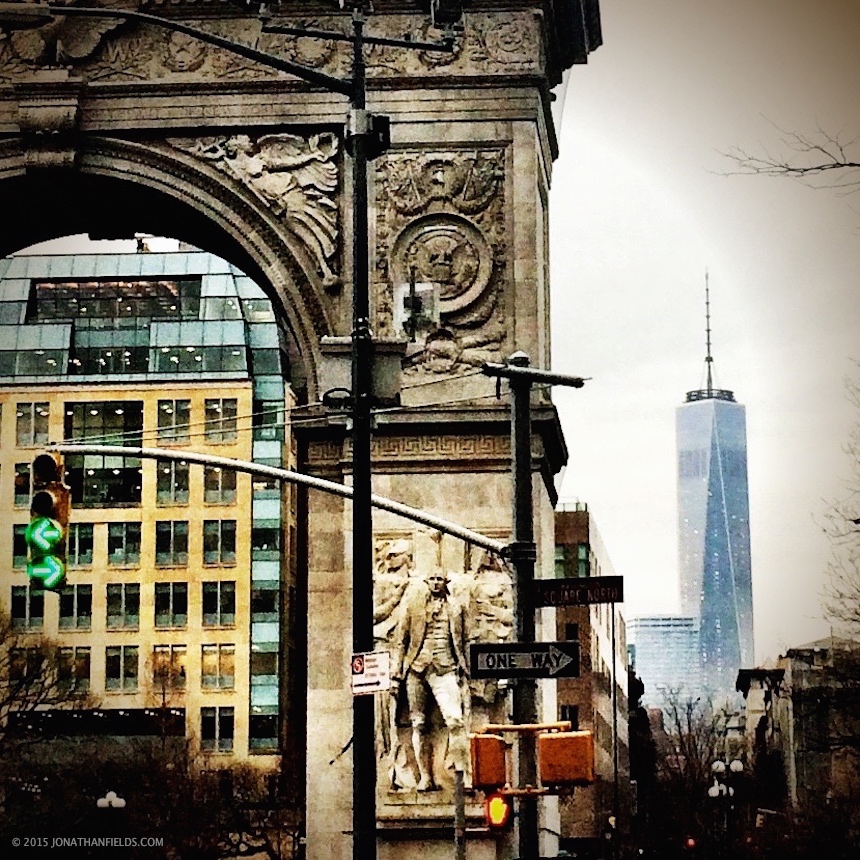 And, of course, the occasional mythical creatures on the #1 subway.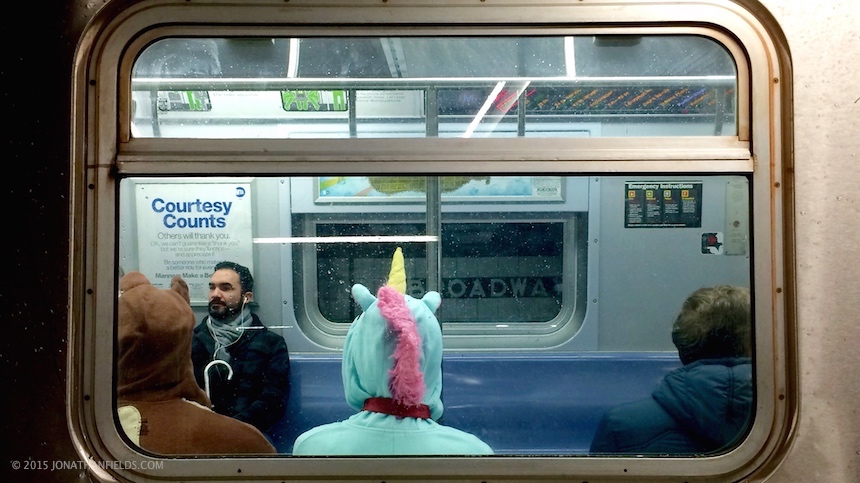 And, hipster dogs.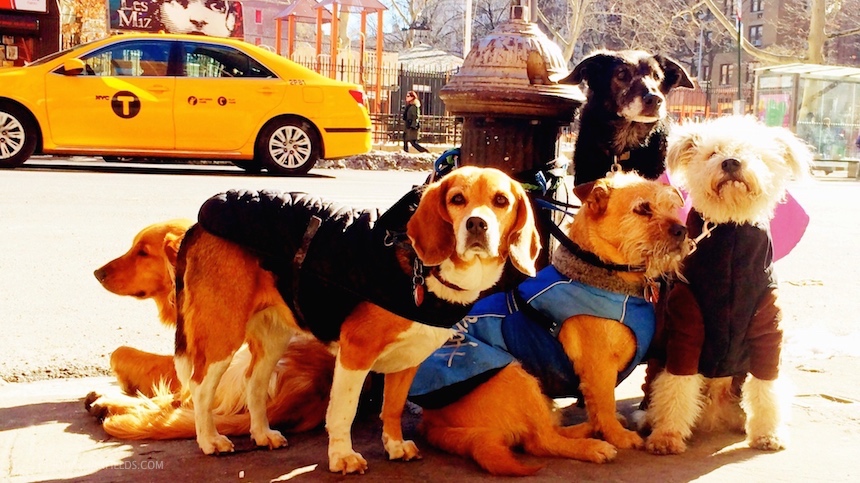 It takes a few months for my ears to clear. In April, I fly to Costa Rica with my Good Life Project team to lead a 5-day retreat for 36 people. I'm nervous. If my ears melt down in Costa Rica, I can't drive or train home. Thankfully, my ears are fine descending into San Jose and the next 5 days are magical, with the occasional sunrise hammock meditation.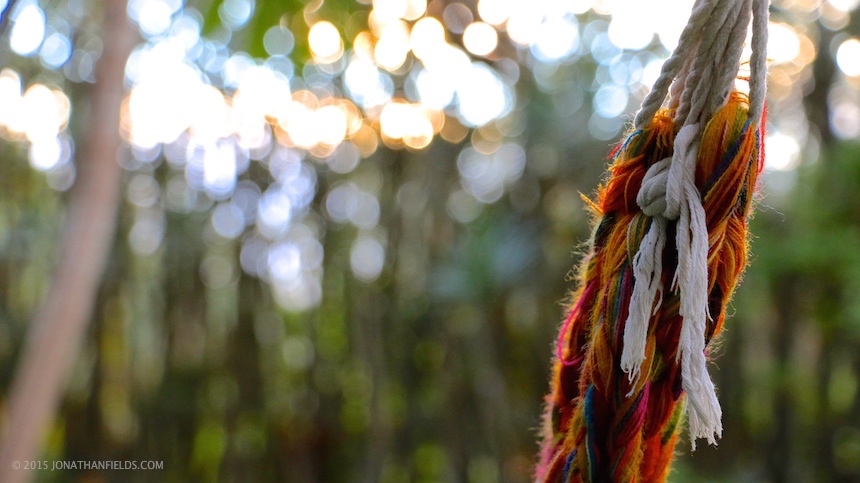 Not wanting to be outdone by NYC hipster dogs, this Costa Rican cat vies for a bit of fresh bread with homemade almond butter, honey with roasted local coffee beans and strawberries.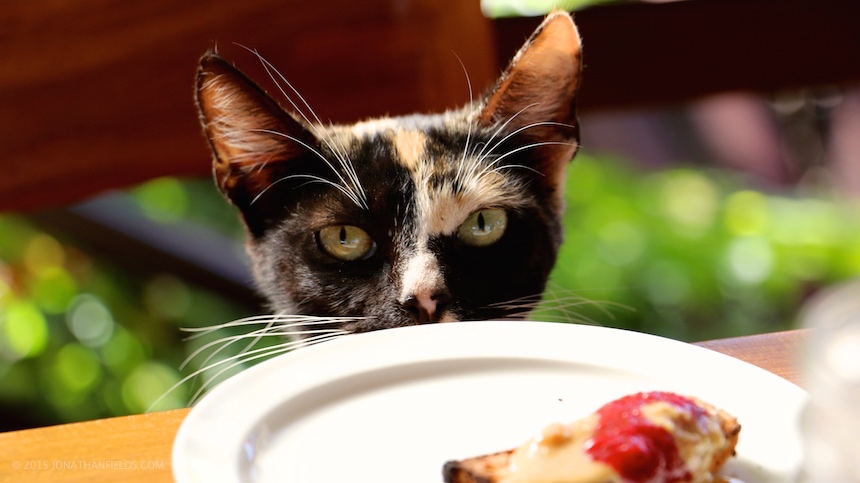 Even the butterflies are laid back. I ask a monarch if I can take a picture and she says, "si, como no?"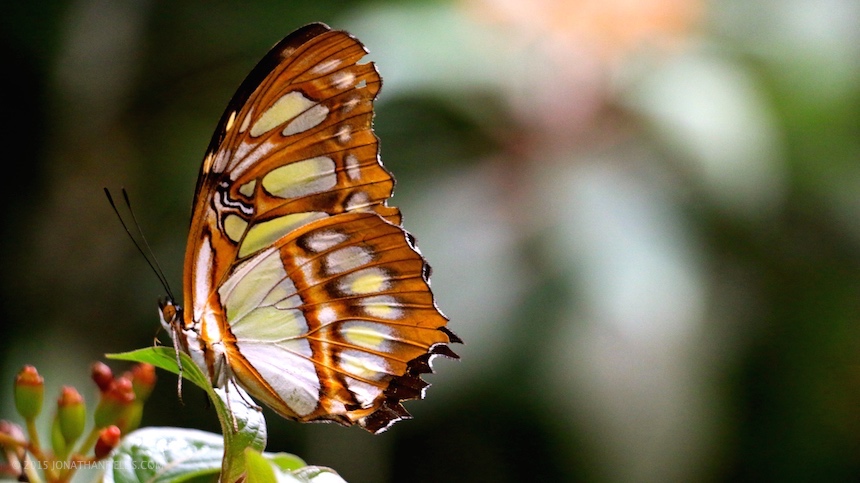 While ancient trees chill in the morning mist…

A few months later, I fly to Chicago to lead a 3-day training with my team. Love this city, especially at sunrise.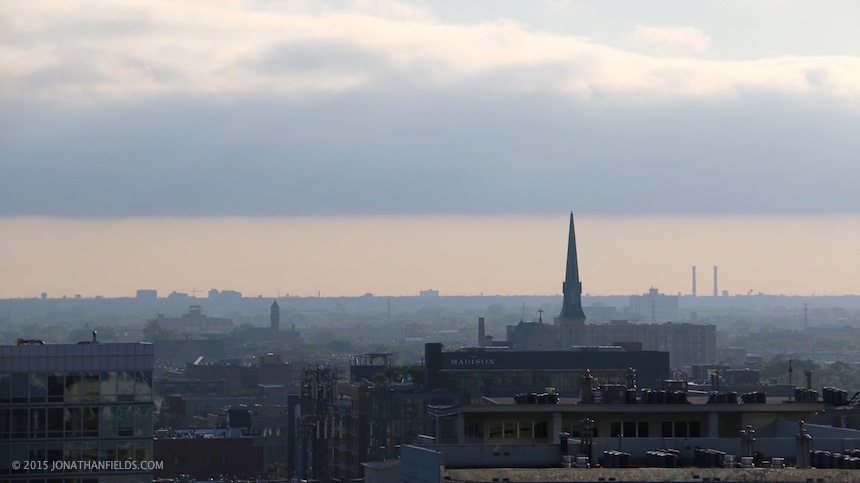 Shortly after, I find myself back on stage before 450 people in Portland, OR, a/k/a the place young people go to retire. Love this town, so much soul, a gentler sensibility than NYC and a kinder pace and approach to life.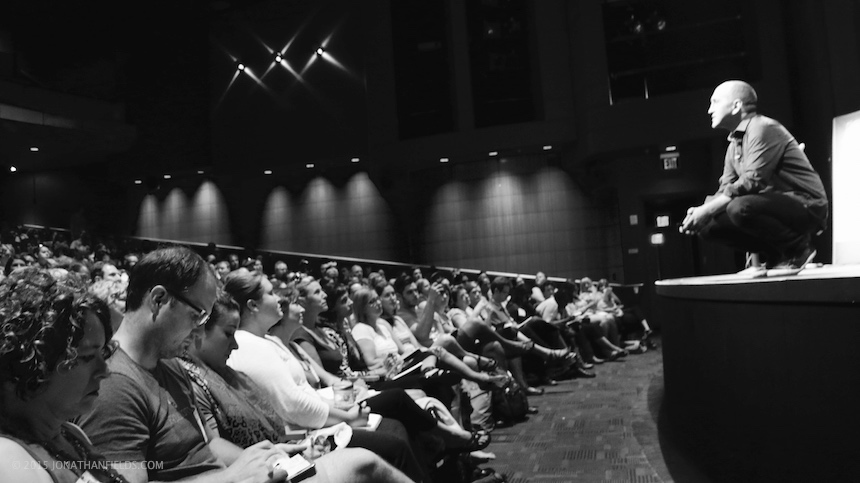 Plus, they turn old buildings into works of art…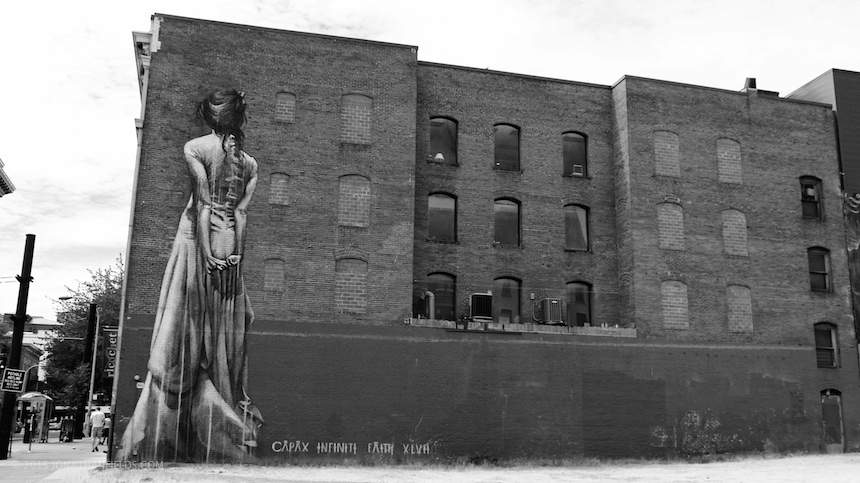 While in Portland, we take a few extra days and head down to Bend, Oregon to visit a friend, record a podcast and spend a little time in this beautiful mountain town.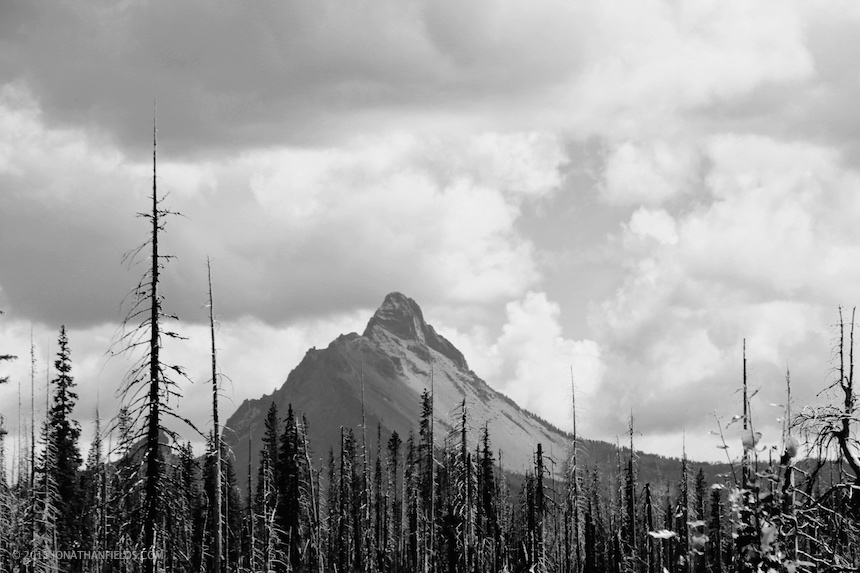 We drop my daughter off at summer camp in Maine…and I promptly freak out. It's her first time, will she be okay (btw, of course she was. #bestsummerever). I grew up on the water, so our short time on the Maine coast helps bring me down. I have trouble focusing on my meal as we sit across the bay ogling this "little starter home."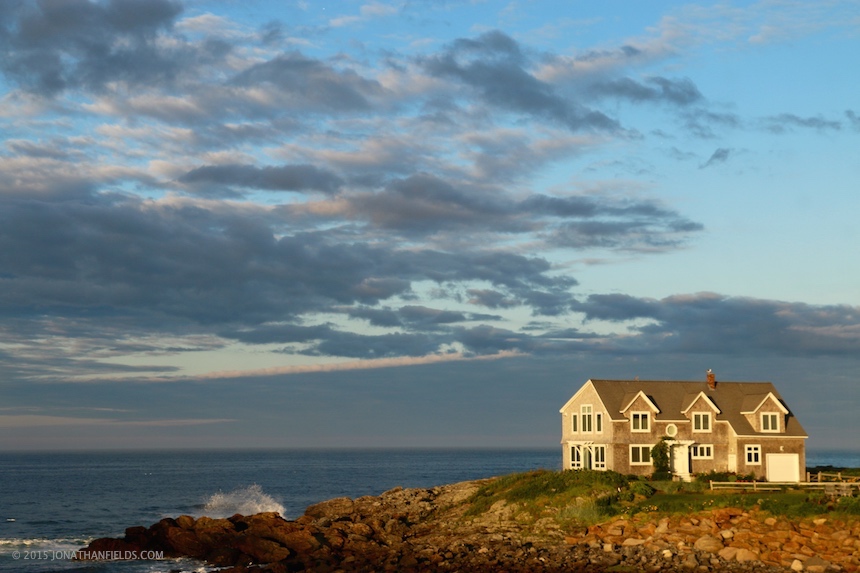 And, up here, surfers don't care how cold the water is.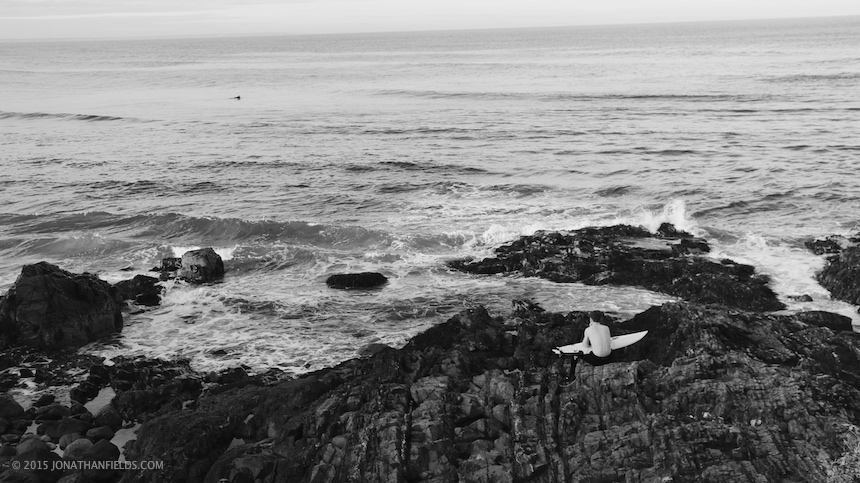 Summer is a massively busy time, prepping for a big event at the end. So, once my daughter gets home, we decide to head out of the city for a week to chill and do some creative heavy lifting in a gorgeous old barn up in Woodstock, NY.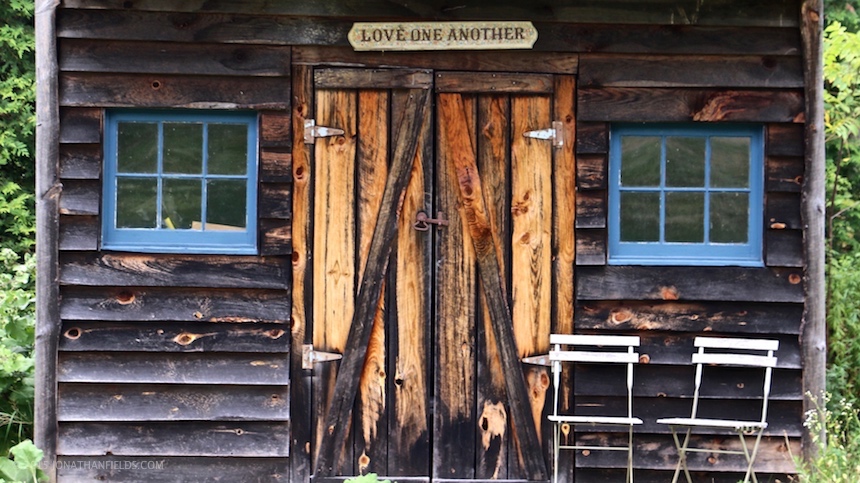 While we're in Woodstock, we head over to Saugerties, grab some kayaks and head out onto the Hudson to catch the sunset. Did I mention I like water?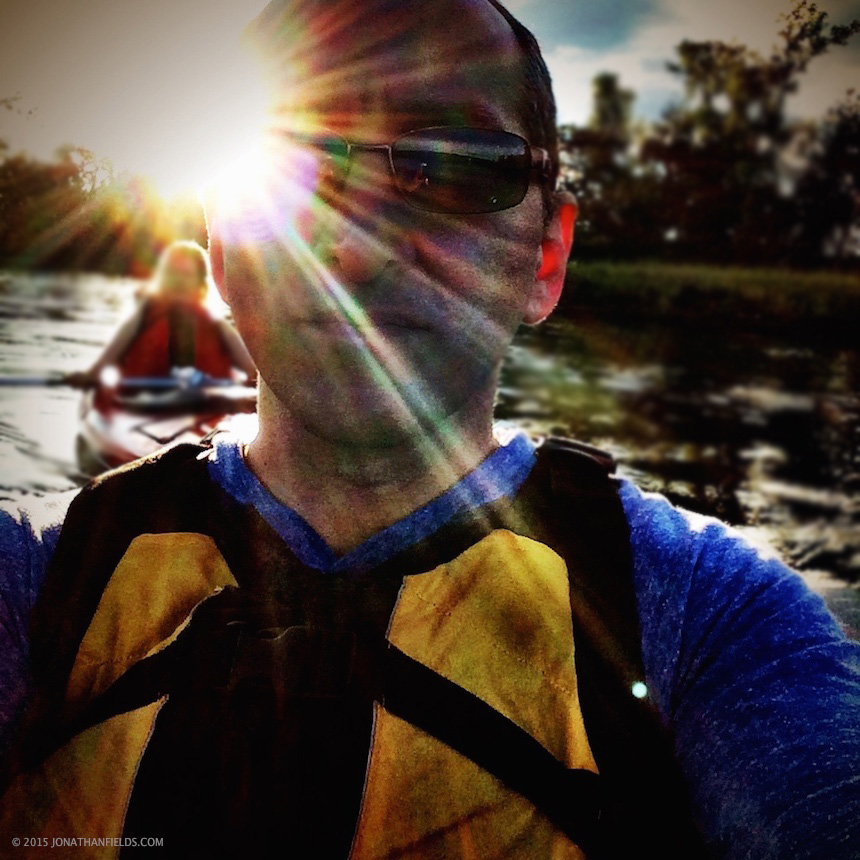 Back in the city, one of my oldest friends surprises me with tickets to see U2 at the Garden. I took her to her first show a few decades earlier, so it's time to return the fave and celebrate a big birthday with her. We sing at the top of our lungs the whole time, the show is incredible.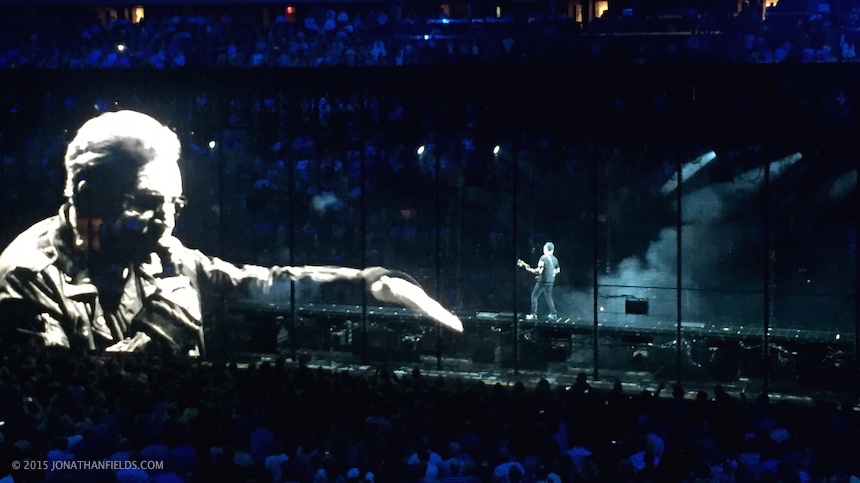 Wrapping the summer, my team comes together one last time to create 3 1/2 days of transcendence for 350 people from around the world who come to play and learn and rise at Camp GLP.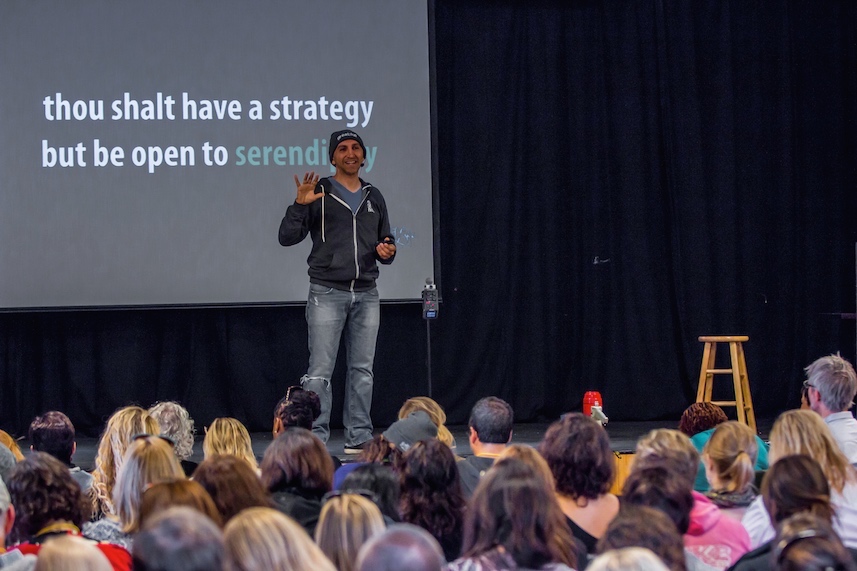 I mean, c'mon, where else do grown ups get to play like kids, learn and make friends for life?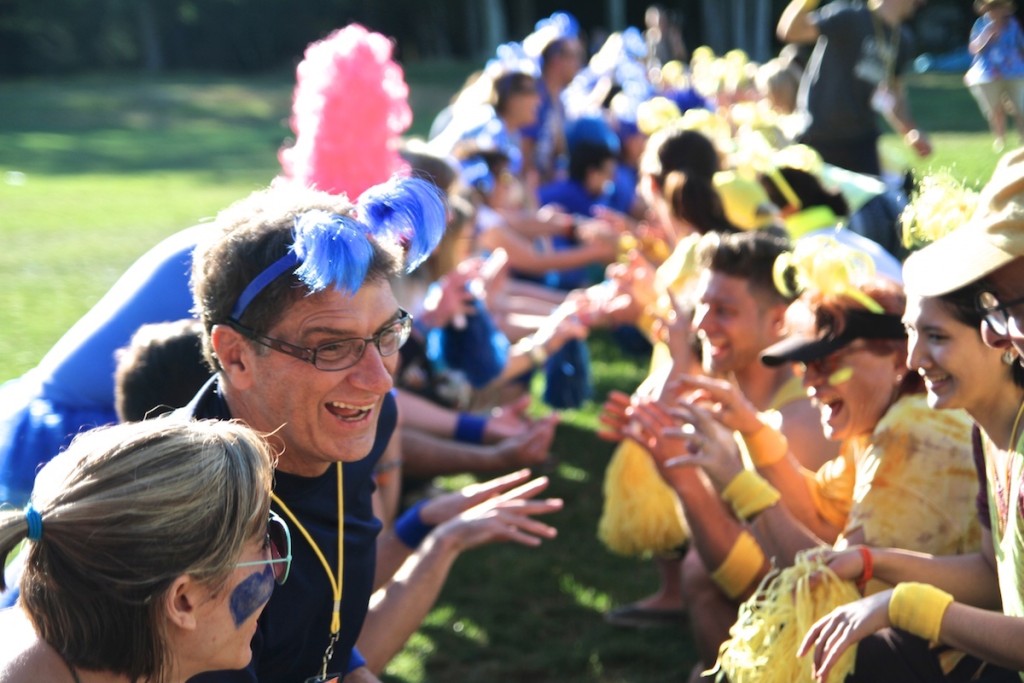 Oh, and dress like unicorns with megaphones and make giant string art…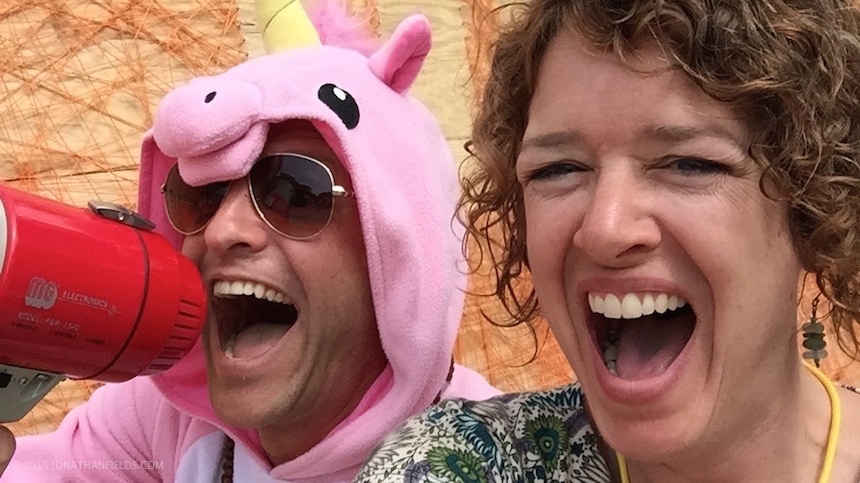 And, share your most secret dreams on a massive handmade dreamcatcher and maybe even find people to help make them happen.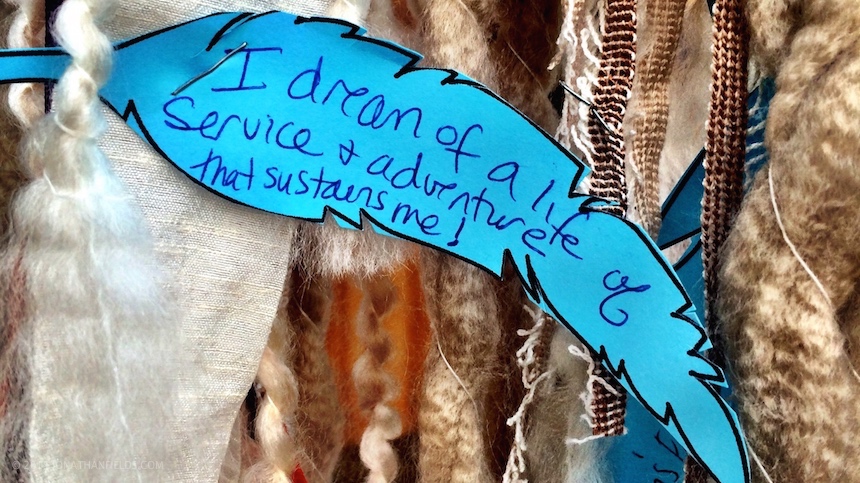 Knowing that, in the end, it's really all just about one thing…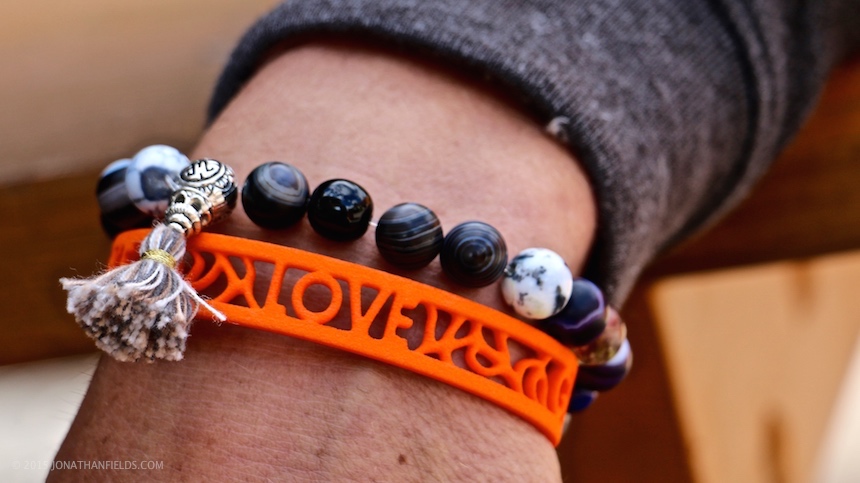 Returning from camp, exhausted, regrouping, I find this note tucked into my stuff from a dear friend who spoke on the main stage. And, yes, for those who were there, I'm sure you can guess who it was. Love being friends with men who can tell each other "I love you," even if there's the occasional f-bomb thrown into the mix!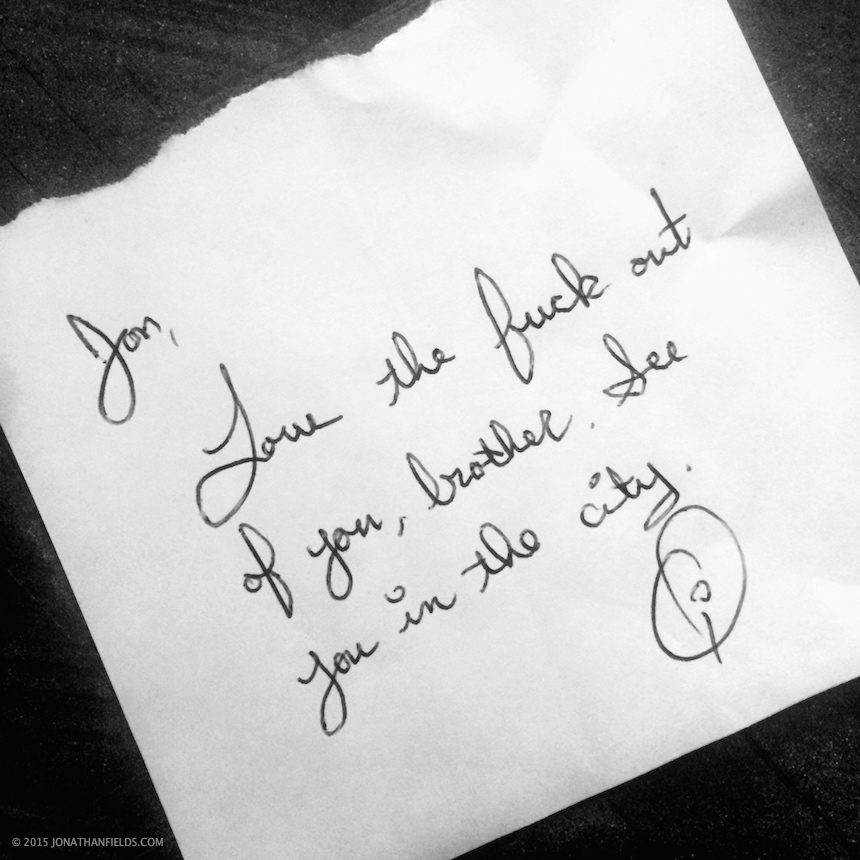 Wrapping up an insanely busy summer, we steal away in a gorgeous little cottage on Martha's Vineyard. I basically don't wear shoes for 5 days. #heaven.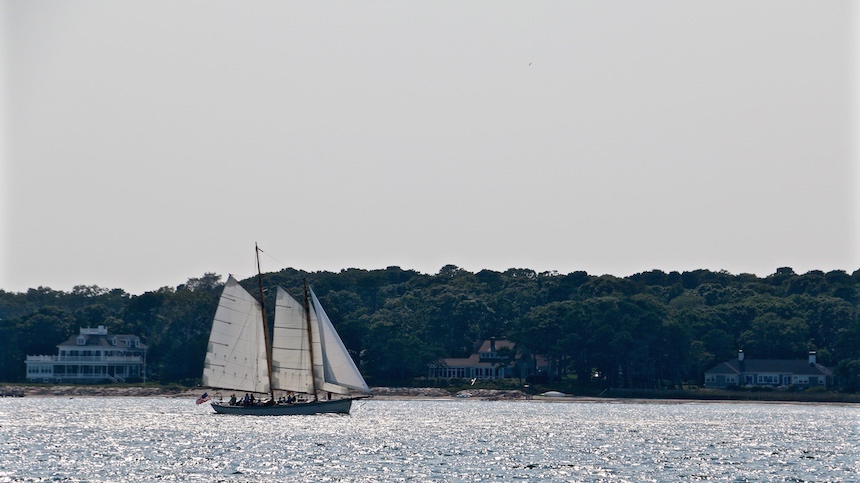 Driving past the beach one afternoon, we see a bunch of what look to be kites. It's like a festival of color. As we get closer, we realize the wind has kicked up and there's a lagoon where maybe 50 kiteboarders are flying across the water, launching into the air and doing things that defy the laws of physics. I want to learn and put it on my next summer list.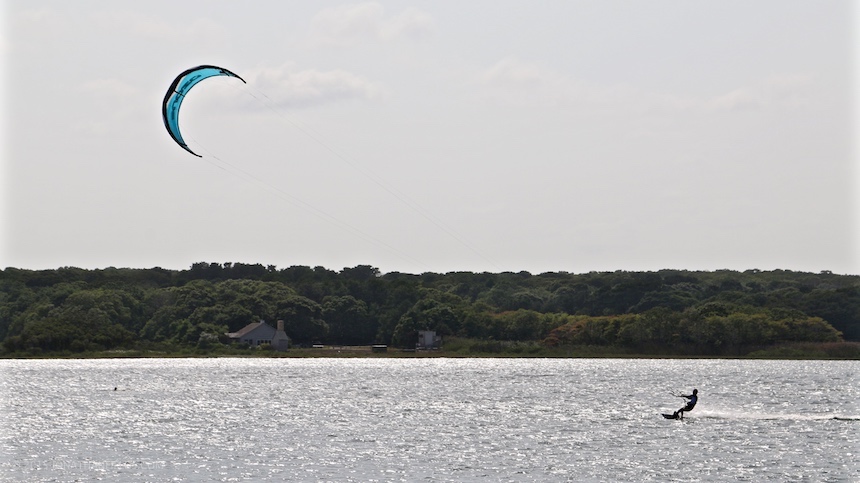 My daughter and her friend lose themselves in laughter and conversation while taking in the waves. I watch from a "parent-safe" distance and think about how we spend our whole lives trying to get back to the place that come so naturally to us as kids.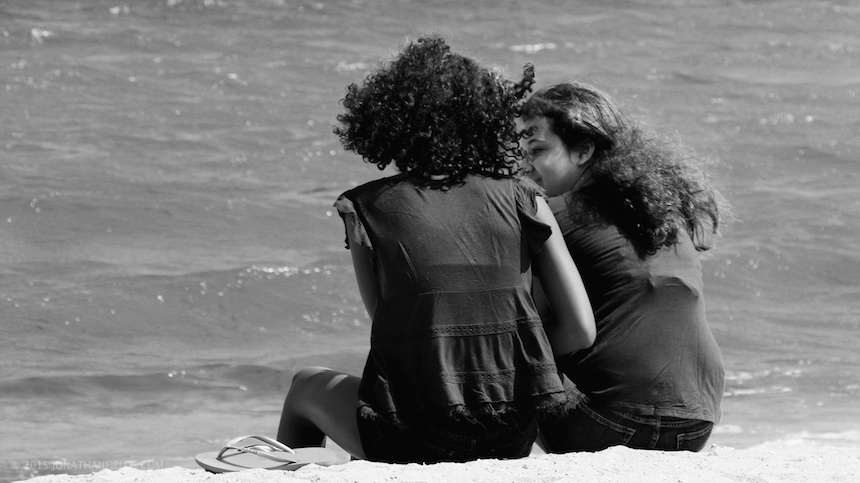 Sneaking out to the island dry goods store early one morning before the family rises, I get some coffee to bring home. Before I leave, I sit on an old wood rocking chair on the front porch, glance up and notice this sign. Sweet moment, indeed.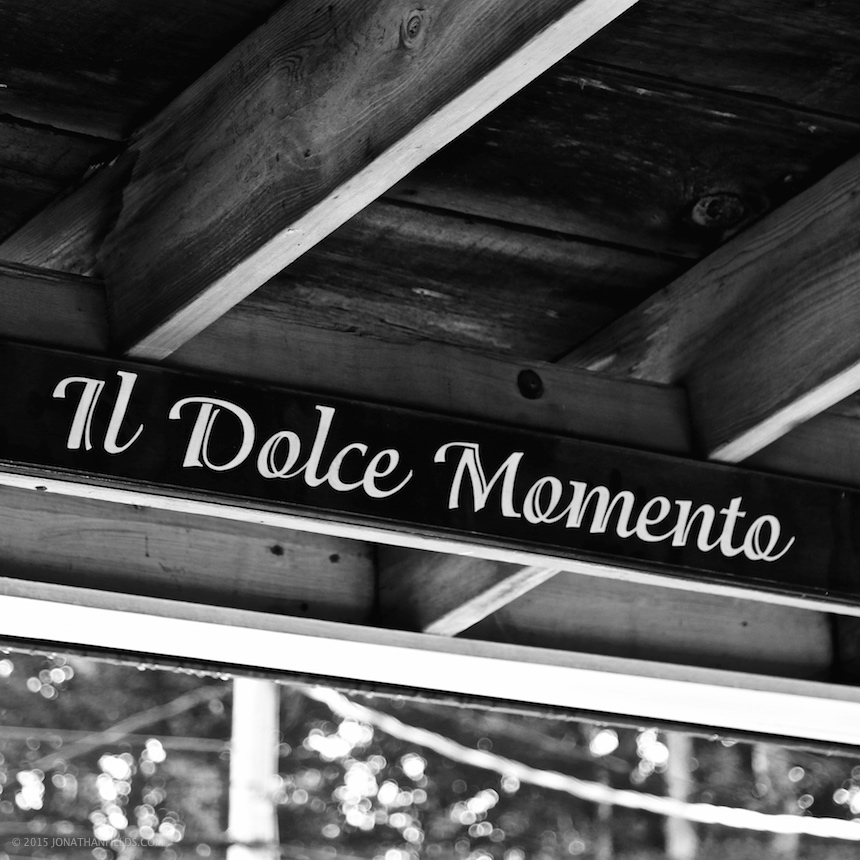 Seems, even remote islands have unicorns.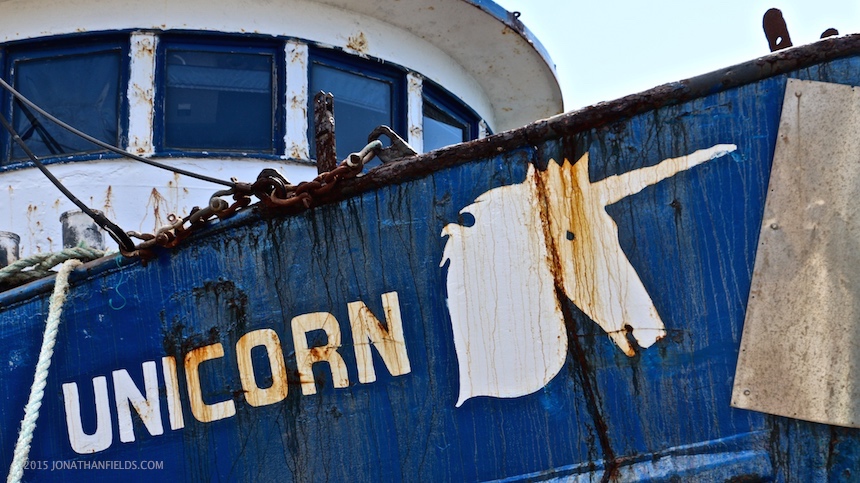 And hidden escapes, obscured by the passage of time…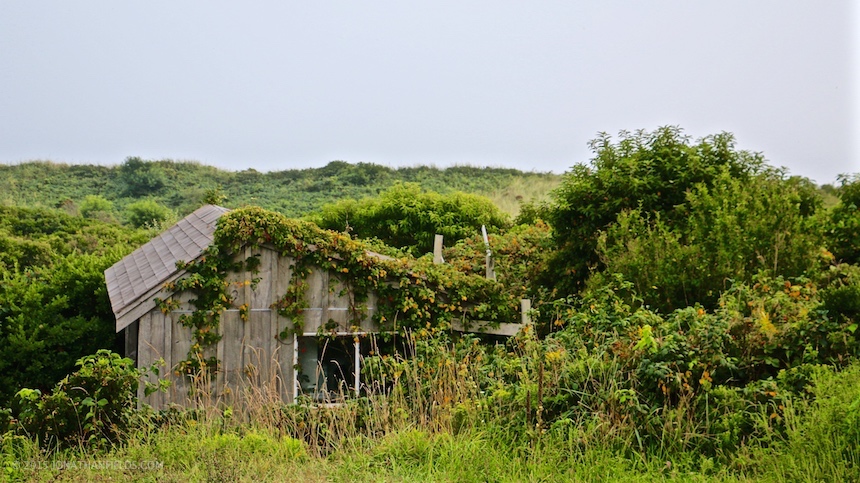 Settling into the fall, I get back into my recording rhythm, also known as an excuse to build my life around talking to people I can't enough of, like Jen and Jadah from Simple Green Smoothies.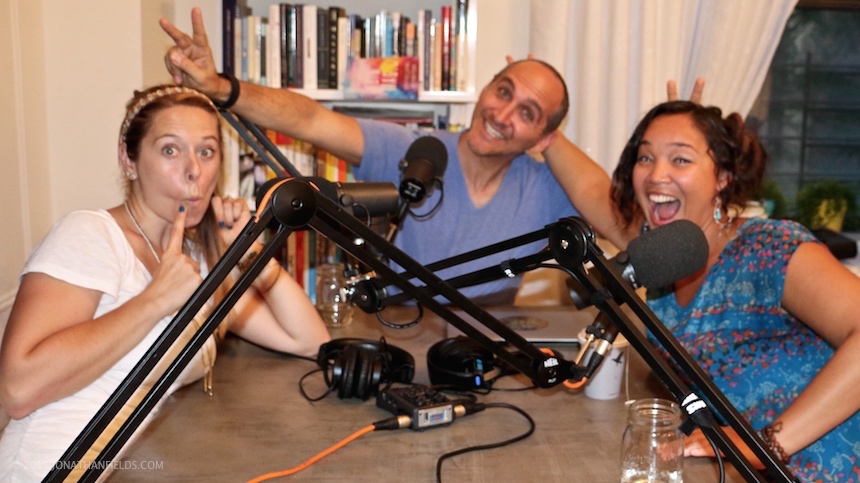 One day, I decide to look at how we're doing on iTunes and see that the top three podcasts in my category are taken up by us and two dear friends, Gretchen Rubin and Lewis Howes. I smile.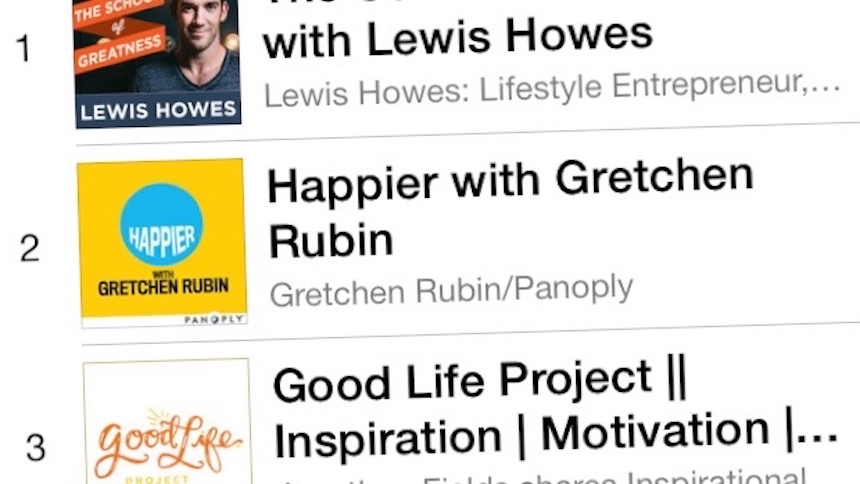 My daughter and I make our annual pilgrimage to the annual World Maker Faire at the World Fair Grounds. A mom and her son ride past the famous globe fountain just as I have my hand at ready. 

It's been a long, crazy whirlwind of a year, so we escape to yet another cottage in the country.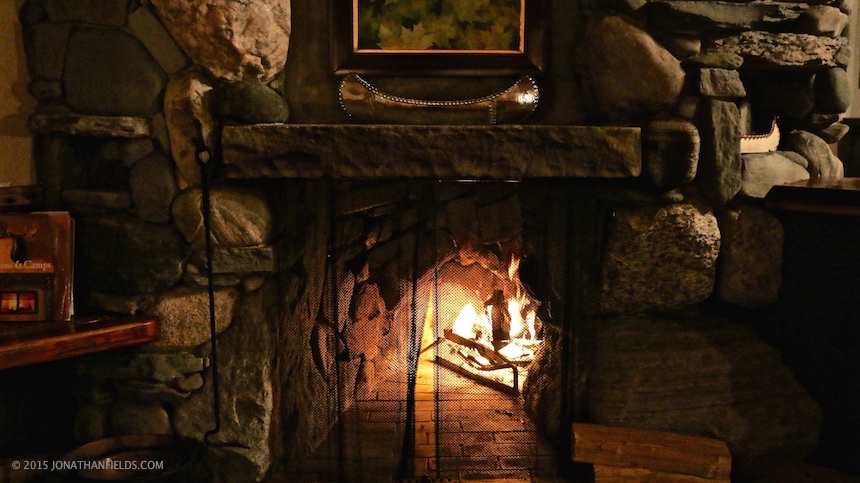 We take some time to just be. With each other. To reflect. To restore. To stay largely off screens. It's been quite a year.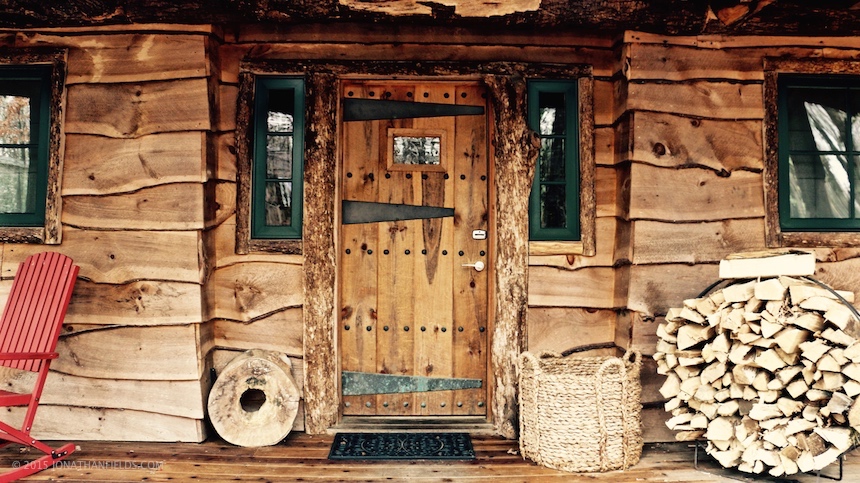 Back in New York City, we head into Central Park at 11:30pm on December 31st to get ready to "run in" 2016 along with thousands in the famed New Year's Eve Midnight Run. It's our third time and apparently we have trouble figuring out exactly how to work the glowing shoe laces.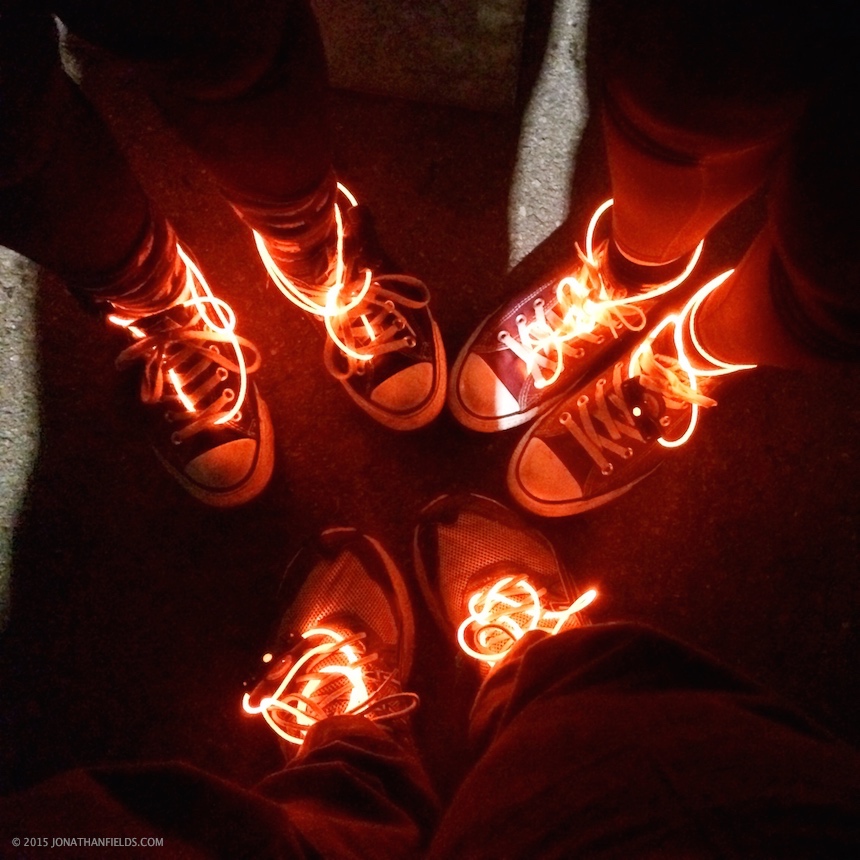 At the stroke of midnight, we count down 2015 and welcome 2016. Fireworks light up the sky as the sound of explosions echo off the corridor of buildings along Central Park West. With thousands packed in, it takes a good 10-minutes just to get to the start line, which is fine by us. This moment, like the year to come, is more about the joy of participating than finishing first (in fact, we walk much of the way, surrounded by revelers on all sides).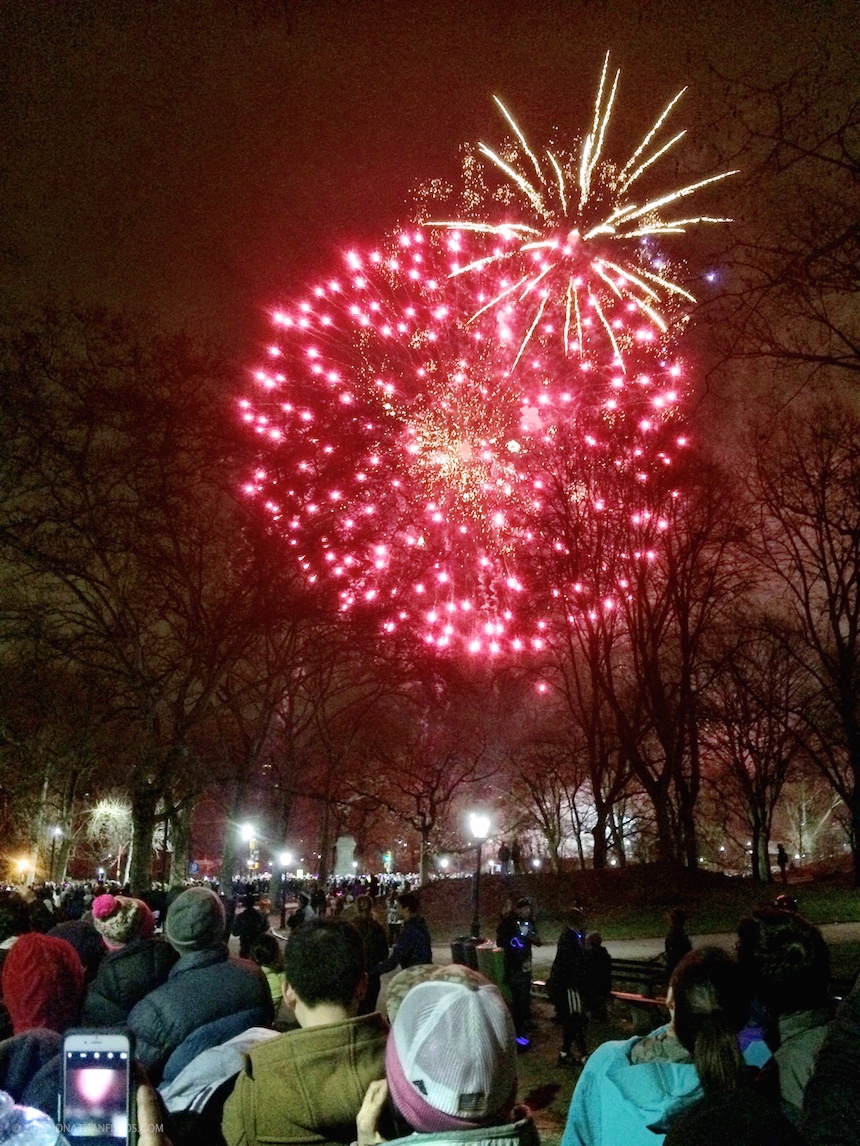 Reflecting, I can see how my wife and I made a much more deliberate effort this year to pulse and refuel, alternating windows of intense effort with recovery. I think that may have been one of my biggest learnings, something I'll deepen into in the year to come. Hopefully, leaving anything with a plug or a signal behind a bit more readily.
While these images tell a story, of course, it's just the highlight reel.
Not captured was the moment I opened the email from Scott's wife telling me he had been killed, the countless hugs that punctuated and filled nearly every day, the walks in the woods and along the water, alone and with amazing people, the quiet meditation that welcomes every morning, the fierce effort and big wins, the innumerable personal and professional mistakes and outright failures, the profound love that grows for my family and friends and the moment I turned in the manuscript for my next book, then headed out to dinner to celebrate…wait for it…my 50th birthday.
What a year. So many things planned, so many others I never could have foreseen.
I often wonder just how much we are truly in control of life. How much more of a role surrender might play in the tapestry of the human condition than I'd imagined.
Maybe what we're really here to do is to simply show up.
To do the work.
To practice.
To love.
To lower the shields and reveal what's behind them.
To hold ourselves open to possibility.
To receive and to know, at the end of the day, that is enough.
We are enough.
Wishing you a year to come filled with meaningful contribution, deepening love, abundant vitality, grace and ease.
Much love,
Jonathan
Join our Email List for Weekly Updates
And join this amazing community of makers and doers. You know you wanna...
39 responses
39 responses to "12 Months in 40 Pictures"